Your Guide To The 2018 Seattle Seafair Weekend Festival
Now in its 69th year, the Seattle Seafair Weekend Festival has been in operation since 1950 and while some of the sights and sounds have changed over the years, the spirit of the festival lives on. This year's festival will take place on August 3-5, 2018 at Genesee Park (4316 S Genesee St, Seattle, WA 98118) with festivities happening in the air as well as on the water each day from 8:00 a.m. to 6:00 p.m.

Boeing Air Show Featuring the Blue Angels
The Boeing Seafair Air Show features those magnificent men and their flying machines performing acrobatic stunts and demonstrations with twists, turns, flips and rolls by the U.S. Navy Blue Angels, A10 Jet, A-10 Thunderbolt Warthog, P-51 Mustang Warbird, Mike Wiskus Aerobatic Stunt Plane, Brad Wuersten Aerobatic Stunt Plane, PBY Catalina also known as the American flying boat, the Port Angeles US Coast Guard MH-65 Dolphin helicopter and a bunch more.
Albert Lee Appliance Cup Featuring H1 Hydroplane Racing
The H1 Unlimited hydroplane boat race known as the Albert Lee Appliance Cup is the third oldest Unlimited race site. For those who have never witnessed one, a hydroplane race is quite the sight to see. Hydroplanes are a special type of motorboats that are used only for racing. They are unique in that they are often "fly" above the water by a principle of fluid dynamics known as "planing" (something many of us have experienced while driving in the rain on the freeway, but watching these boats is a much more pleasant experience to be sure). Only a small part of these ship's hull actually touches the water during the race!
Other Events
Other events happening this year at the 2018 Seafair Weekend include the Graham Trucking Seafair Cup, the Hyperlite World Class Wakeboarding competition, Monster Energy's BMX Stunt Bikes, the Kids Zone with inflatables and game and more!
Dates, Times, Tickets and All That Jazz
This year's festival happens August 3-5, 2018 from 8:00 a.m. to 6:00 p.m. each day. Single day admission ticket are $30 if purchased before August 2, 2018. Ticket prices increase to $40 at the gate. The 3-Day Festival Championship Admission is $75. Youth (ages 6-12) and Seniors (age 62 and up) are just $10 each.
Grandstand Seating on Friday is $30 and $60 on Saturday and Sunday (each day). Friday's Captain's Club Seating is $125 and the Captain's Club Seating for Saturday and Sunday is $150 (each day). Pit Passes are $10.
Active duty, reserve, & retired military may enter Seafair Weekend Festival for free by presenting their Military ID badge at the special Boeing & Military entry gate at Genesee Park. Active duty, reserve, & retired military may also purchase additional reduced price general admission tickets at the gate for $20 per ticket, per day.
Log Boom Tickets
Arguably the best view of the hydroplanes races and the Blue Angels is from what is known as the Seafair Log Boom. Space is limited and tickets are pricey, but if you're in the mood to splurge (and a lot of people do) here's your chance.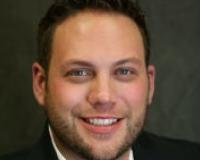 Author:
Ky DeWald
Phone:
206-409-3570
Dated:
June 26th 2018
Views:
669
About Ky: With a decade of experience, Ky's background in mortgage, finance, project management, negotiation...