Your End Of Summer Beer Tour
Micro breweries – and even major breweries – have grown substantially in the Puget Sound in recent years. No longer do you have to settle for the national brands. But what better way to enjoy your local brew than from the original source? Here are five of the best breweries in and around Seattle:

Elysian Brewing
1221 E Pike St.
Seattle, WA 98122
(206) 906-9148
http://www.elysianbrewing.com/locations/capitol-hill/
Located within a 1919-era Packard storage building, Elysian Brewing is actually a beer hall, bar and restaurant that is quite picturesque with its high ceilings and wall of brewery tanks. Sixteen taps are available in the bar and restaurant as well as a variety of specialty cocktails with names like Filthy Blackberry, Sourpuss and English Rose. Dinner is served until 11:00 p.m. Sunday-Wenesday and Midnight on the rest. Eylsian Brewing is open Monday-Thursday 11:30 a.m.-10:00 p.m., Fridays from 11:30 a.m.-Midnight, Saturdays from Noon to Midnight and Sundays Noon – 10:00 p.m. Happy Hours happens every day from 3:00-6:00 p.m. All ages are welcome until 11:00 p.m.
Fremont Brewing
1050 N 34th St.
Seattle, WA
https://www.fremontbrewing.com/
Matt Lincecum, owner of Fremont Brewing, used to be an attorney who specialized in beverage and hospitality law. Now, he specializes in the hospitality of beverage making. Founded in 2009, this family-owned brewery creates its brew with the finest local ingredient (organic whenever possible) and lives by the motto of "Because Beer Matters!" His "urban beer garden" is open from 11:00 a.m.-9:00 p.m. Sunday-Wednesday and 11:00 a.m.-10:00 p.m. Thursday-Saturday.
Two Beers Brewery
4700 Ohio Ave. S.,
Seattle, WA 98134
(206) 762-0490
https://www.twobeersbrewery.com/
Like others before him, Brewer Joel VandenBrink turned his many years of home beer-making into a new career in 2007. Since then, Two Beers has grown from producing 100 barrels of the stuff a year to just about 6,000 barrels. Today, they serve a dozen different beers in their tasting room in the SODO district. Two Beers is open Tuesday-Thursday from 3:00-9:00 p.m., Fridays from 3:00-10:00 p.m. and Sundays from 1:00-6:00 p.m.
Georgetown Beer
5200 Denver Ave. S.
Seattle, Washington 98108
206-766-8055
https://www.georgetownbeer.com/
Georgetown Beer isn't one to toot their own horn and give this short history of the place on their website: "So, here's the history of the brewery - two guys that liked beer a lot and hated working for other people came together to start a brewery." There is a little more to the story. Today, Georgetown operated on a 15-barrel system that runs 23 hours a day. They have 45 employees and are proud to say that they are the largest independent brewery in Washington State. They are open Monday-Friday from 10:00 a.m.-6:00 p.m., Saturdays from 10:00 a.m.-4:00 p.m. and closed on Sundays.
Maritime Pacific Brewery
1111 NW Ballard Way
Seattle, WA 98107
(206) 782-6181
https://www.maritimebrewery.com/
This pirate-themed taproom pairs its homemade brews with pub-styled appetizers creating a space that is one-of-a-kind. The Jolly Roger Taproom features replica pirate flags, treasure maps and nautical charts. Of course, the real treasure here is the handcrafted ales and lagers. There's 14 of them to choose from or if you'd rather, there is a nice selection of wines and non-alcoholic beverages as well. The Jolly Roger is open Monday and Tuesdays from 4:00-10:00 p.m., Wednesday-Saturday from 11:30 a.m.-11:00 p.m., and Sundays from 11:30 a.m.-9:00 p.m. Happy Hour occurs Wednesdays-Fridays from 3:00-6:00 p.m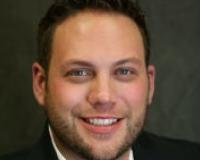 Author:
Ky DeWald
Phone:
206-409-3570
Dated:
August 15th 2017
Views:
247
About Ky: With a decade of experience, Ky's background in mortgage, finance, project management, negotiation...