You Dont Want To Miss These Home Improvement Shows
Now that (most) of the major holidays are behind us, most of us are concentrating on improving our homes, yards, vacation plans and ourselves larger-than-life expos. Here are five of the best coming real soon.

Northwest Flower & Garden Show
Dates: February 7-11, 2018 from 9 a.m.-8 p.m. (Closing at 6 p.m. on Sunday)
Where: Washington State Convention Center, 705 Pike Street, Seattle
Since 1986, green-thumbed neighbors have made the Northwest Flower & Garden Show an annual tradition. One of the show's main highlights (and source for personal inspiration) is the show's gardens which are created each year by some of the most respected garden designer and landscapers. The full acre features ideas for outdoor living, edible gardening, sustainability, and more. The show's marketplace features over 300 exhibitors wanting to show you the latest trends as well as some tried and true products. Lots of free horticulture seminars will be presented as well as hands-on demonstrations. Ticket options include the $19 Early Bird Special, two days for $34 and all five days for $75.
Seattle Home Show
Dates: February 17-25, 2018 (10 a.m.-6 p.m. Saturday-Sunday, Noon to 6 p.m. Monday-Friday)
Where: CenturyLink Field Event Center, 1000 Occidental Avenue South, Seattle
This year marks the 74th annual Seattle Home Show bursting with display homes and gardens, lots of "Meet the Experts" seminars, the latest and greatest in building products and materials, landscape displays, wine tasting, arts and crafts, home decorating and more. Admission is $13 for adults, $9 for seniors (60+), $3 for kids 7-15 and kids under 7 get in free. Purchase two tickets and receive a one-year subscription to Better Homes & Gardens plus show visitors can come back for a second day for free.
So Northwest Women's Show
Dates: February 24-25, 2018 (9 a.m.-6 p.m. Saturday and 10 a.m.-5 p.m. Sunday)
Where: Tacoma Dome, 2727 E D St., Tacoma
Celebrating 30 years, the Northwest Women's Show is classing things up with strong presence from KOMO TV and Radio. The annual event features two days of fashion, fun, freebies, health, food and more with two stages, hundreds of exhibits and lots of entertainment. This year's guests include dancers Karina Smirnoff and Tony Dovolani from ABS's "Dancing With the Stars" (February 24 at noon and 3 p.m.), actress Michelle Stafford from ABC's "General Hospital" (February 24 at 2 p.m.), ABC's "Bachelor in Paradise and mental health advocate Taylor Nolan (February 25 at 1 p.m.), fashion model and DJ India Gants (February 25 at 1 p.m.) and natural food chef Liana Werner-Gray cooking up chocolate brownies (February 24 at 4 p.m.) and cookie dough (February 25 at 10 a.m.). Many of KOMO personalities will be on hand to meet and greet as well.
Outdoor Gear & Adventure Expo
Dates: March 3-4, 2018 (9 a.m.-6 p.m. Saturday, 9 a.m.-5 p.m. Sunday)
Where: CenturyLink Field Event Center, 1000 Occidental Avenue South, Seattle
The Outdoor Gear & Adventure Expo showcases the best of each with more than 100 exhibitors from the Pacific Northwest and then some. This two-day expo comes with a 250' Zip Line, climbing wall, bike pump track, beer garden and a number of great speakers and presenters. Tickets are $12 and those age 17 and under get in free. Plus, every attendee will also receive free admission to the Seattle Bike Show and Seattle Golf & Travel Show as well.
Taste Washington
Dates: March 22-25, 2018 (1 p.m.-5:30 p.m. VIP, 2 p.m.-5:30 p.m. General)
Where: CenturyLink Field Event Center, 1000 Occidental Avenue South, Seattle
Who knew that the nation's largest single-region wine and food event was held right here? Taste Washington brings together over 235 wineries, 65 restaurants and 60 culinary exhibitors for four days of "tasty" delights. This year's lineup features the Red & White Party, Taste Washington on the Farm, The New Vintage, Seminars, the Grand Tasting, and more. You'll see national celebrity chefs and local hot shots show off their skills in a state-of-the-art kitchen built on the Grand Tasting floor sharing interactive cooking demos. Naturally, this is a 21 and over event and tickets range from $45 to a whopping $585.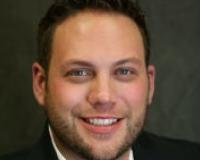 Author:
Ky DeWald
Phone:
206-409-3570
Dated:
January 23rd 2018
Views:
276
About Ky: With a decade of experience, Ky's background in mortgage, finance, project management, negotiation...