Willy Wonka Just Might Live In Seattle
While you won't find a real chocolate waterfall or any Oompa Loompas in Seattle, there is no need to visit Willy Wonka's place. Seattle has some of the best chocolate-making destinations on the West Coast. Whether you like to chomp on big chunks of sip fine drinking chocolate, we've got you covered like a cherry.

Boehms Candies & Chocolates
255 NE Gilman Boulevard
Issaquah, WA 98027
(425) 392-6652
Located in what is known as the Edelweiss Chalet in Issaquah, Boehm's Candies has been making the sweet stuff since 1942. "Perfection is found in every bite that bears the Boehm's name" states the candy company's website. Now that the holidays have passed, things have calmed down and they are joyfully giving guided tours once again (by confirmed reservation only) where you'll want through the factory, see the art of handmade chocolate dipping, see the authentic chalet where the founder once lived and of course, samples! If you don't have a reservation, you can always take a self-guided windows tour. Boehms says that the best time for a window tour is during the work week between 9:00 a.m. and 3:00 p.m.
Seattle Chocolates
1180 Andover Park W.
Seattle, WA 98188
(425) 264-2705
Located at Seattle Chocolates flagship store, tours are given Monday through Saturday from 10:00 a.m. to 3:00 p.m. where you can see the magic that goes into their truffles and gourmet candy bars high above on a hot pink runway overlooking the treats. Here you'll learn the history of chocolate and the "untold stories" of company, learn how they go about creating new flavors and tasting some of the creamy creations. Admission is $10 per person and though it might seem cruel, no one under the age of six can join the tour.
Theo Chocolate
3400 Phinney Ave. N.
Seattle, WA 98103
(206) 632-5100
After a hiatus that lasted longer than most fan would have liked, tours are now back on the schedule at Theo Chocolate. You'll learn a lot about cocoa, where it comes from and the social and environmental issues related to cocoa farmers. The first half of the tour is seated while the second is tour within the facility where you'll see the transformation from "bean to bar." The hour long tour is $10 per person and includes plenty of samples. Families with younger children might want to take advantage of Theo's Chocolate Story Time Tour with a kid-friendly tour, story time and tasting of chocolates. The tour is recommended for kids age five and under and is $8 per person.

Factory Outlet: 7708 Aurora Ave. N., Seattle, WA 98103 – (206) 527-5467
Downtown Library: 1000 4th Ave., Seattle, WA 98104 - (877) 784-5212
Greenwood: 8319 Greenwood Ave. N., Seattle, WA 98103 - (206) 783-7078
Greenlake: 7810 E. Greenlake Dr. N., Seattle, WA 98103 - (206) 527-5467
Wallingford: 1716 N 45th St., Seattle, WA 98103 - (206) 633-7765

For the best mocha or hot chocolate you've ever tried, be sure to visit one of the four Chocolati Cafes where they serve Lighthouse Organic Fair Trade Coffee and delicious confections all handmade with all-natural ingredients. To get the biggest bang for your buck, visit the factory outlet where you can get a steal on chocolate factory seconds.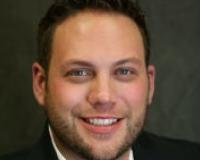 Author:
Ky DeWald
Phone:
206-409-3570
Dated:
January 9th 2018
Views:
284
About Ky: With a decade of experience, Ky's background in mortgage, finance, project management, negotiation...