Why The Locals Love Alki Point
Located at the westernmost point of West Seattle lies the peninsular neighborhood of Alki Point featuring breathtaking views of Puget Sound and Elliott Bay. While the beach itself isn't as popular as you would think for swimmers (the water is very cool here), the beach can be pretty crowded on the weekends with sunbathers during the summer. If you visit during the week, you'll be less distracted with the bodies on the sand to allow you to be mesmerized by the breath-taking views of the Olympic Mountains and Downtown Seattle. This a great place it is to people watch, hiking, biking, rollerskating – what have you.
You'll find the 1912 Alki Point Lighthouse here as well as a scale replica of the Statue of Liberty which has been standing since 1952. It's is a great place to hang out any time of the year, but especially during the month of August when the park holds summer concerts providing a good spot to cool off while being entertained during the dog days of summer. Above the beach sits Hamilton Viewpoint Park. Other local parks include the Alki Playground and Whale Tail Park, Junction Park Plaza, Dakota Place Park, Hiawatha Playfield, Seacrest Park and more. They are all popular for walkers and bikers.
According to WalkScore.com, Alki is the 71st most walkable neighborhood in Seattle with 6,644 residents. It has a Transit score of 34 but an even better Bike Score of 43 as there are quite a few bike trails and lanes next to the streets.
Local restaurants worth noting include La Rustica (4100 Beach Dr SW, Seattle, WA 98116) which is run by Chef Giuylio Pellegrini and his wife, Janie who have been serving up Italian fare for over 45 years. Mashiko Japanese Restaurant (4725 California Ave SW, Seattle, WA 98116) is Seattle's first fully sustainable sushi bar and while the chef is usually in good humor, he also reserves the right to pick the music that the restaurant plays and the Alki Cafe (2726 Alki Ave SW, Seattle, WA 98116) serves breakfast all day long as well as seafood and pasta and of course each comes with a side of views from Puget Sound.
AreaVibes.com has given the neighborhood a 69 livability score which includes an "A+" for amenities, an "A-" for housing and a "B+" for employment options. Unfortunately, the neighborhood got low scores in the area of education ("C-"), crime ("D+") and cost of living ("F").
The Alki Elementary School sits within the parameters of the the Alki neighborhood (3010 59 Av Sw, Seattle, WA 98116) and GreatSchools has awarded it with good score of 9 out of a possible 10. That ranking includes a 9 out of 10 for test scores and an 8 out of 10 for student progress.
Entertainment options on Alki include the Elliot Bay Brewhouse (4720 California Ave SW Seattle, WA 98116) and just down the street is the Art-House Admiral Theater (2343 California Ave SW, Seattle, WA 98116).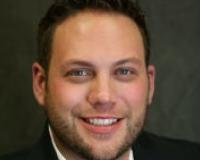 Author:
Ky DeWald
Phone:
206-409-3570
Dated:
September 12th 2017
Views:
463
About Ky: With a decade of experience, Ky's background in mortgage, finance, project management, negotiation...