Where To Watch The Big Bang Of 4th Of July Fireworks And Other Fun Stuff
Sure, it's tempting to create your own firework show in your neighborhood, but personal fireworks are banned in Seattle (and many of the surrounding cities for that matter) and it just isn't worth risking damage to homes and personal injury. The powers that be are not killjoys, they just want to keep everyone safe. We got the scoop on where to go instead this year. It's a win-win for everybody.

Seattle Cancer Care Alliance Seafair Summer 4th - Gas Works Park
2101 N. Northlake Way, Seattle, WA 98103
Located at Gasworks Park, this fun family event begins at 12:00 noon and ends when the cows come home (or after the fireworks show – whichever happens first). Admission is free, however, if you want the best views of the fireworks over Lake Union, you'll need to cough up $40-$60 for reserved seating that "guarantees" fantastic views. And the display will be spectacular as it includes 8,500 pounds of fireworks choreographed to a special Seafair Summer 4th musical score.
Before the big show, families can take part in the many games like sack races, pie-eating contests and other classics. Lots of food and vendor booths will be on hand as well. Live music begins at 2:00 p.m. with the alternative band Exapos, Caspian Coberly Band at 3:30 p.m., Tekla Waterfield at 5:00 p.m., Sassy Black at 6:30 p.m. and the classic tunes of Freddy Pink with five piece rhythm section, and a four piece horn section at 8:00 p.m.
As for the fireworks, the show is said to begin with hundreds of whites strobes floating on the water. Then, new displays will be lit including colorful dahlias, whirling doremis and silver flying dragons. The finale is said to cover over 1000 feet in elevation covering an area close to 1500 feet across. Click here for tickets.
Tacoma Freedom Fair
4109 E-7 Bridgeport Way, University Place, WA 98466
Celebrating its 39th year, the Tacoma Freedom Fair and Air Show is the largest 4th of July event in the state stretching out over two miles on the Tacoma waterfront. The event, which is expecting 125,000 people in attendance, begins at 10:00 a.m. and features five music stages presenting over 30 genres of music from alternative rock to gospel. At Camp Patriot, the Armed Forces Icon Show pit 10 active military and military veterans against each other for one epic singing competition. The BMX Bike show will be presented three times during the day performing amazing tricks that you shouldn't try at home. Lots of inflatables will be on hand to keep the little ones busy before the big show too.
Don't miss the air show which will be performing multiple aerial acrobatics stunts over Commencement Bay and the Car Show featuring tricked out Corvettes and hot rods. Over 50 food vendors will be on hand offering something for everyone.
The Stan Naccarato Memorial Fireworks Extravaganza will start off with a bang – literally – at 10:00 p.m. over Commencement Bay.
Family Fourth of July in SeaTac

Angle Lake Park, 19408 International Blvd., SeaTac
Antsy kids can cool at the Water Spray Park which opens at 11:00 a.m. featuring many spray nozzles for kids to run around in and get drenched by the 55-gallon Mega Soaker which loads and unloads on guests continually throughout the day until 8:00 p.m. The kids bouncy houses open at Noon ($5 wristband for unlimited fun) and live entertainment begins at 1:00 p.m.which includes music by Miller Campbell, Cirke', Darby Picnic, Enlow, Travis Larson Band, Mr. Von, Big Wheel Stunt Show and Decent at Best. Produced by Halo Fireworks, the show begins at 10:00 p.m.
Event attendees are encouraged to use alternate forms of transportation. Cyclists are welcome however there are limited amount of bike racks inside the park. Buses will be running on a reduced holiday schedule, limiting the number of buses operating and the amount of guests they can accommodate after the fireworks.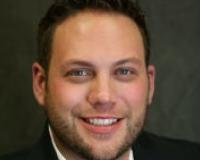 Author:
Ky DeWald
Phone:
206-409-3570
Dated:
June 13th 2018
Views:
403
About Ky: With a decade of experience, Ky's background in mortgage, finance, project management, negotiation...