Where To Take Your Kids On A Whim
Not only do kids get tired of the same old routine of school, homework, Dinner, TV and then bed, parents get kind of tired of doing the same things every day as well. So, maybe it's time to mix things up by taking your kids on a mini mid-week adventure? If you have a few hours to spare, here are some of the best places to take your kids to break the monotony.

Bill & Melinda Gates Foundation Visitor Center
440 5th Ave. N. Seattle, WA 98109
(206) 709-3100 x. 7100
The Bill & Melinda Gates Foundation Visitor Center can make a way for a fun, and dare we say "education" event? Open each day from Tuesday to Saturday from 10:00 a.m. to 6:00 p.m., this place is full of information on inventions and programs created to help people thrive from all over the world. It also puts you and your kids in the driver's seat showing how you can be a part of changing the world for the better. Exhibits include the history and the people behind the foundation, how partners are making a difference in the world and short videos on some the foundation's best work. The best part is that there is no admission charge.
Amazon Spheres
2101 7th Ave., Seattle, WA 98121
It's hard to miss the giant glass sphere balls planted in front of Amazon headquarters in downtown Seattle. Wouldn't it be cook if you could go inside? Now you can. Known as the "Understory," the exhibit was created for visitors to explore the urban office area and the design features inspired by nature. The 360-degree experience provides a thorough mini adventure showing off the company's flora and design with interactive exhibits about flora and design. The self-guided tour should only take you between 20-40 minutes to see the miracle of The Spheres and is open Monday-Saturday from 10:00 a.m. to 8:00 p.m. and Sundays from 11:00 a.m. to 7:00 p.m., however, it should be noted that in order to see the indoor gardens of the spheres, you will need to sign up for an Amazon Headquarters Tour. The full tour will take about 90 minutes which includes a peek into a few buildings on the company's "urban campus" as well as the Spheres. You can set up an appointment by visiting https://www.seattlespheres.com/visit-hq
Ride the Ducks
516 Broad St., Seattle, WA - (206) 441-3825
While the city of Seattle has a rich history that is worth exploring, many of us living here have missed out on seeing a bunch of these places. On a Seattle Duck Tour, you'll travel on both land and sea and learn odd facts, local folklore and fantastic views on a 90-minute tour that is geared for families. The 20 mile tour includes the Space Needle, Seattle waterfront, Pioneer Square, Pike Place Market and more. The tour is interactive too with songs, chants and general mayhem that your kids will love.
Seattle Children's Museum
305 Harrison St., Seattle, WA 98109 - 206.441.1768
The Seattle Children's Museum is always popular, but bring your kids in at 2:00 p.m. for a more structured time. Special classes are offered each day that are included with the price of admission and can include classes related to various exhibits, art classes, cooking classes and more. If money is tight, visit the museum from 4:00-5:00 p.m. for the "pay-what-you-can-afford" rate. There's lots to explore in the 22,000 feet of playing space.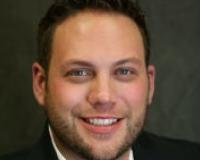 Author:
Ky DeWald
Phone:
206-409-3570
Dated:
February 27th 2018
Views:
333
About Ky: With a decade of experience, Ky's background in mortgage, finance, project management, negotiation...