Where To Shake Things Up Old School Style
With all of today's fancy phones, electronic gizmos and flat screen whatevers, it's easy to forget that there was a time when we didn't need all of that to be entertained. Believe it or not, folks used to find entertainment in roller skating rinks, ice rinks, drive-in movie theaters, miniature golf courses and bowling alleys and some still do! This weekend, why not take a trip down memory lane (even if you're too young to remember) and have some fun the old-fashioned way. Just be aware that while some places appear to have been frozen in time, their prices have not.

Skate Tiffany's: Roller Skating & Family Fun Center
1113 N. Meridian, Puyallup, WA 98371 - 253-848-1153
Formerly known as Tiffany's Skate Inn, Skate Tiffany's Roller Skating & Family Fun Center first opened its doors on November 12, 1969 and she looks great for her age. The place features Washington State's largest skating surface, new redemption games, a pizzeria restaurant (serving up pizza, chicken wings and more) and a brand new mini golf course next door. Open skate times are held on Tuesdays from 4-8 p.m., Fridays from 7-10 p.m., Saturdays from 11 a.m.-1 p.m., 1-5:00 p.m., 5-10 pm, and Sundays from 1-5 p.m. Open skate times are just $7 which includes skate. To go even cheaper, go on Tuesday for just $2.
Highland Ice Arena
18005 Aurora Ave. N., Shoreline, WA 98133 - 206-546-2431
Highland Ice Arena is has been family-owned and operated since 1962 and they aren't planning on stopping any time soon. The facility is home to two ice rinks with public skating sessions available every day of the year. They were the first facility to bring the infamous Zamboni to the Northwest over 50 years ago. Admission is $7.50 for adults and $6.50 for kids. Those age 5 and under get to skate for free. Skate rentals are $4 more. Check out the website for open skate times as there are many sessions available.
About Rodeo Triple Drive-in
7369 Washington Highway 3, Bremerton, WA 98312 - 360-698-6030
You'll have to drive out of your way to find a drive-in theater in Washington State these days, but if you are in the mood, the Rodeo Drive-in is probably your best bet. Equipped with three movie screens and can accommodate about 1000 cars, Rodeo Triple Drive-In has kept up with the times offering digital movies for crisp, clean picture and sound. Open seasonally from March through September, admission is $9.75 for adults and $6.75 for kids. And unlike regular movie theaters, you can bring in your own food and beverages (just as long as it is not alcohol).
Parkland Putters
10636 Sales Rd. S., Tacoma, WA 98444 - 253-588-2977
Parkland Putters is one of state oldest miniature golf courses, and still a favorite of many. Opened since the 1960's, Parkland features four different courses to explore ranging from easy to hard. Each come with hidden holes, sand traps and other obstacles to conquer. A full round of golf is just $6.50 for adults and $5.50 for kids. Play a second game for just $3.50 more. Be sure to check the website as hours are dependent upon month and day of the week. (Open from March to October)
West Seattle Bowl
4505 39th Ave. S.W., Seattle, WA 98116 - 206-932-3731
West Seattle Bowl opened its alleys over 60 years ago and believe it or not, this year they will finally be replacing the pinsetting machines which have been serving the alley well since 1948. Open play rates are $21 per hour per lane from opening to 3 p.m. Monday-Friday, $25 per hour per lance on Saturdays and Sundays from opening to 6 p.m. and $30 per hour per lane every day from 6 p.m. till close. Shoe rental is $4. West Seattle Bowl is open at 11 a.m. Monday-Friday and 9 a.m. on Saturdays and Sundays and close at 1 a.m. every night except Sunday which shuts down at midnight.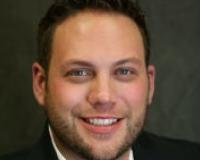 Author:
Ky DeWald
Phone:
206-409-3570
Dated:
July 27th 2018
Views:
288
About Ky: With a decade of experience, Ky's background in mortgage, finance, project management, negotiation...