Where To Find The Best Burgers In Seattle
While it is a mistake to think that all hamburgers as alike it is just as false to claim that the only good hamburger is the most expensive. One of Seattle's most popular is also one of the cheapest while another one found at a high-end restaurant is only offered late on Sunday nights. Everyone has an opinion on which burgers are best in Seattle, but here is a short of the best of the best chosen from those who should know.

Swinery Meats
3207 California Ave., SW, Seattle, WA 98116
206-932-4211
Known as Seattle's first and only sustainable butcher and meat shop, The Swinery is Zagat's leader for "Seattle's 10 Best Burgers." The meat shop prides itself on only buying animals from within 300 miles away, purchasing organic whenever possible and paying (as well as charging) a fair price. Zagat says that the "must order" sandwich here is what is known as "The Swinery Burger" which is made with a one-third pound of "fluffy" ground beef and then topped off with caramelized onions, housemade pickles, a choice of cheddar, provolone, blue or Swiss cheeses and "swinery sauce." House-cured bacon or crispy pork belly can be added for $2 or $3 respectively.
8 oz. Burger & Co.
1401 Broadway, Seattle - 206-466-5989
2409 NW Market, Seattle - 206-782-2491
The 8 oz. Burger & Co. restaurant has been praised by many including Trip Advisor and Foursquare which ranked the restaurant their #1 choice. Since opening in 2011, the 8 oz. Burger & Co. says that it "redefines the hamburger one bite at a time." It is a place that is committed to finding the best local and sustainable organic items to create their burger menu that features over 16 burgers to choose from. Although this is a family-friendly restaurant, they do still offer over 50 whiskeys as well as a full bar with local beer and hand-crafted cocktails.
Loretta's Northwesterner
8617 14th Ave S, Seattle, WA 98108
Loretta's Northewesterner Tavern Burger was named #4 in Thrillest's "100 Best Burgers in America" and equally heralded by Eater who says "Stop What You're Doing and Go Eat These Seattle Burgers." You might want to dine al fresco in the patio area out back like the author did who said, "It is so simple it seems stupid: just basically cheese, raw white onions, a pale special sauce, and pickles. The bun is literally perfect -- one of the more tightly buttered soft white buns I've had across the country. No tricks, just perfect execution, especially around the ends, where you get a crisping that's so buttery and delicious."
Dick's Drive-In
111 N.E. 45th St., Seattle, WA 98105 - (206) 632-5125
115 Broadway Ave. E., Seattle, WA 98102 - (206) 323-1300
21910 HWY 99, Edmonds, WA 98026 - (425) 775-4243
500 Queen Anne Ave N., Seattle, WA 98109 - (206) 285-5155
9208 Holman Road, Seattle, WA 98117 - (206) 783-5233
12325 30th Ave NE, Seattle, WA 98117 - (206) 363-7777
The news recently reported that Dick's Drive-in had begun building their new location in Kent. This will be #7 to the small chain which opened its first stand in 1954. Dick's burgers are loved by locals for two reasons: they're tasty AND cheap. And the small chain has barely changed their menu over the years: The Deluxe (two 1/8 pound patties), The Special (single 1/8 pound patty), Cheeseburger, Hamburger, Fries (one size), Shakes (one size), Ice Cream Sundae, Root Beer Float, and Ice Cream Cones. Gayot put Dick's on top of their "2018 Best Burgers in the Seattle Area" list warning readers to "expect lines at midnight…with clientele ranging from kids to teens and grandparents." Seattle Magazine also heralded the chain in 2012 as one of the "25 Best Burgers," was a "Best of Western Washington" winner and has been called "America's Most Life-Changing Burger" by Esquire in 2012.
Eden Hill
2209 Queen Anne Ave N, Seattle, WA 98109 - 206-708-6836
The unassuming 24-seat high-end restaurant known as Eden Hill began offering "Big Macs" for his staff a few years ago. The upgraded burger is made with a housemade American cheese (made from agar and crème fraiches) and "good-quality beef whipped with liquid nitrogen to emulsify the fat" and is now only offered on Sunday nights. Opened since September 2015, the chef is known for creating "provocative" and "delicious" American food.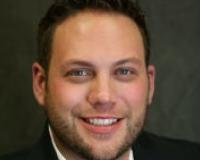 Author:
Ky DeWald
Phone:
206-409-3570
Dated:
April 17th 2018
Views:
472
About Ky: With a decade of experience, Ky's background in mortgage, finance, project management, negotiation...