When Ice Cream Gets Weird
While some of us are content just eating a soft serve vanilla cone, others want … more. There's lots of ice cream choices in the greater Seattle area, but if you are willing to go to the dark side, we know of a few places where the makers go overboard in creating unique styles and flavors of ice cream and it's not for the faint of heart.
Susu Rolled Ice Cream
(425) 418-8285
Beware of ice cream shops that don't even have a full time residence as is the case for Susu Ice Cream. They can be found during farmer's market season in Fremont, Kirkland, Juanita and South Lake Union. These guys combine traditional French custard ice cream recipes with Thai-style street ice cream where they pour a fresh custard base onto what is known as "anti-griddle" that is extremely cold and freezes the mix instantly. Then they literally scrape it up into fine curls of ice creamy goodness and then topped with incredible flavors. And just when you find your favorite flavor, they change the menu. Every two to three weeks in fact. They're mean that way. To give you a "taste" of flavor choices, here are a few of Susu's recent offerings: Teh Halia (made with black tea, condensed milk and ginger), Gardens by the Bay (with Jasmine and Hibiscus), S'mores Fun (chocolate, graham cracker, marshmallow and shaved chocolate) and All Hail the King (vanilla, Durian Serawa, Mozzarella and Tempoyak).
Salt and Straw
714 E Pike Street Suite A, Seattle WA 98122 (206) 258-4574
5420 Ballard Ave. NW, Seattle WA 98107 (206) 294-5581
This is a story about two cousins that went bad. "Our story is part luck, part strategy and part love (for ice cream, family, local foods, and other stuff we can't mention here)," says Kim who started this monstrosity with her cousin Tyler in Portland. Today, they have a handful of locations including two in Seattle and together they create ice out of flavors that should not work together – but they do. Open from 11 a.m. to 11 p.m. every day, here you'll find scoops of unique combos including Rhubarb Crumble with Toasted Anise, Wildflower Honey with Ricotta and Walnut Lace Cookies, Chocolate Rose Petal, Orange Blossom Sorbet with Edible Flowers and Steven Smith's White Petal & Osmanthus. Crazy good.
Sugar Factory
11111 NE 8th Street Suite #120, Bellevue, WA 98004 - (425) 454-0313
Sugar Factory American Brasserie is a fairly small chain of high-end candy, food and beverage makings found in some of the most posh places on earth like Dubai and now Bellevue! They are known for making over-the-top creations with similar prices to match. While you order everything from pancakes to steaks to 36-ounce alcohol-infused smoking candy goblets, it's the ice cream that really gets them in trouble. For instance, look what they do with the simple milkshake.
The Campfire S'mores Spiked Milkshake sounds simple enough but it's not for kids. It contains chocolate and coffee ice cream with espresso, toasted marshmallow syrup, Virginia Black Whiskey, topped with a 7-layer s'mores cookie served inside a dark chocolate covered mug with gold graham cracker cookie pieces. It sells for $29. More bizarre (but surprisingly cheaper) is the Bacon Cheeseburger Milkshake (Strawberry ice cream drizzled with strawberry sauce and topped with shipped cream, a mini cheeseburger (for real!), a candy bacon strip, pretzels and M&Ms in a chocolate covered mug with pretzel pieces and more M&Ms candy) which sells for $19. Or the Caramel Sugar Daddy Cheesecake Shake (vanilla ice cream with cheesecake pieces and caramel sauce, whipped cream and a slice of New York style cheesecake, a piece of Sugar Daddy candy and a rainbow lollipop in a chocolate covered mug with crushed graham crackers) which also sells for $19. More "normal" shakes are available as well for $11 and gourmet ice cream sandwiches are available for $12. Sugar Factory is open from 3-11 p.m. during the week, 10 a.m.-12 a.m. on Saturdays, 10 a.m.-11 p.m. on Sundays and closed on Tuesdays altogether.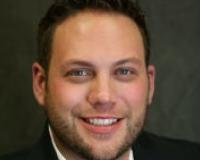 Author:
Ky DeWald
Phone:
206-409-3570
Dated:
May 8th 2018
Views:
321
About Ky: With a decade of experience, Ky's background in mortgage, finance, project management, negotiation...