Tossing The Salmon
What do Seattle's Pike Place Market and Australia's Great Barrier Reef have in common? Read on…
Pike Place Market is arguably Seattle's second most famous locale, behind only the Space Needle. Anyone who knows anything about Seattle knows about that place where the guys throw the fish, even if they can't remember where that is. But what few people know – even a lot of locals – is how Pike Place came to be and what accounts for the overall impression of something far more akin to an Arabian bazaar than to a modern American public market.
Pike Place Market was originally built in 1907, as an attempt to relieve the traffic congestion that resulted from the area's thousands of farmers setting up dozens of impromptu farmers markets all along the downtown streets, just anywhere they could find a few square feet. The first place where the produce and meat stands clustered was called The Lots, located at Sixth Avenue and King Street, in what is now called Pioneer Square. The produce sold to wholesalers went down to warehouses that lined Western Avenue, situated at the foot of a steep and unusable hill crowned by First Avenue. The city proposed consolidating all the vendors in one place and used what they had: that "unusable" hillside on First. There was already a wood-slabbed plank road just off First, that was called Pike Place, and city councilman, Thomas P. Revelle, came up with the idea of using that under-developed spot as the central farmers market.
In the beginning, that's all Pike Place was. But, throughout its long and spotty history, Pike Place became a haven for disreputable taverns, brothels, gambling halls, and sailor's lodgings, and loan sharks. It became a public eyesore, for decades and the decent citizenry pretty much abandoned it to the seedier elements. The city tried repeatedly to clean it up, until 1963, when a proposal to demolish the existing market and turn into a project called Pike Plaza, with a glitzy hotel and chic apartments and retail, galvanized a public effort to save it for its historical value. Sufficiently frightened by plans to erase their public attraction, the city council got to work on a realistic plan to revamp it and chase out the shady customers. That resulted in strict laws to control access for businesses who want to trade there while still allowing small farmers and craftspeople to be part of the culture…which is exactly what Pike Place is today.
What it also is…is one of the most baffling and impossible pieces of public architecture in the world. Pike Place didn't so much as expand and accumulate.
Like The Great Barrier Reef, Pike Place grew by means of dozens of additions, many of which were constructed by brand new building methods designed specifically to address the problem of adding space to what is very nearly a cliff. Pike Place is a baffling maze of twists and turns and nooks and crannies, about 90% of which have some form of business inside. There is a long level at the very bottom that has some spaces deemed uninhabitable because they're just too dark and scary, but there is a wild and very fascinating mix of business that remain in place: a full reptile zoo(!), that fronts down on Western Avenue; two fully operational breweries; a winery, a Spanish food and wine shop, a Magic Shop that caters to professional magicians and amateurs alike; five book stores; the original Starbucks, one of the market's prime attractions; THREE Middle-eastern and international spice shops; a Russian Bakery and Piroshky shop; dozens of restaurants; several fabulous international food shops; DeLaurenti Foods, one of the state's leading specialty food stores; and over 75 other businesses including a free clinic, child care, and 50+ local vendors of crafts and foodstuffs. Pike Place is a virtual safari of a day's trip and is still, after 109 years, a Must-See stop for tourists and locals who are looking for great produce, meats, or even a flying salmon.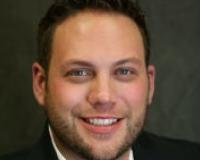 Author:
Ky DeWald
Phone:
206-409-3570
Dated:
July 29th 2016
Views:
666
About Ky: With a decade of experience, Ky's background in mortgage, finance, project management, negotiation...