The Wettest Commute In The USA
Ferries…it's entirely arguable that the city of Seattle – and, in fact, all of western Washington state – would never have become the major metropolitan center it is today without the state-owned fleet of those watery busses and their presence is central to much of how Seattle, Kingston, Port Townshend, Edmonds, Bremerton, and the other dock locations have grown and evolved.
The Washington State Ferries is one of the largest single items in every annual state budget and the survival of the fleet is in chronic jeopardy. The word "profit" is simply not a part of any description of the State Ferry System. Breaking even is always the goal and, in most years, with a genuine struggle, they do. But the construction of even one new ferryboat can cost in the hundreds of millions of dollars. A brand new addition to the fleet, called the "Olympic Class" ferries, is under construction for duty starting in 2017, with two ships already built. The M/V Tokitae and M/V Samish, and the two currently under construction – the M/V Chimacum and M/V Sammamish –will cost $515.5 million to build four Olympic Class, 144-car ferries…Ferry building ain't cheap.
So, why would a state strap into a system of water vessels that run into the literal billions to expand, maintain, operate, and refit? Simple: there would be no Western Washington without them.
"Western Washington…" A loaded phrase. Washington, in land area, is a large state but not vast. And Western Washington is defined as everything west of the Cascade Mountains – less than 1/3 of the state's land area. What do people in the central and eastern parts of Washington think of the ferry system and the fact that their tax dollars, too, go to finance it? Answer: not much. Ferries are a constant bone of contention between Eastern and Western Washington. Easterners scream that the ferries aren't used by them, so they shouldn't be funded by them. Westerners shout back that all those agricultural products they grow in the east would sit and rot without the shipping and rail lines that serve Western Washington. And so it goes… Both sides have legitimate issues and both sides are, in the final analysis, financially dependent on each other so ferry dollars come from the entire state and visiting easterners get to enjoy the ride whenever they're in Seattle…which is quite often.
By far, the busiest route in the WA Ferry System is Bainbridge Island – Seattle, which makes sense. Bainbridge is directly across Puget Sound from downtown and the shortest route into Seattle, a ride of 35 minutes, disembarking into the very middle of the city's core, on Marion Street. The route handled 6,361,927 passengers in 2015, and just short of 2 million vehicles. Each of the Jumbo Class ferries that serves Bainbridge will accommodate 240 standard size automobiles or 202 mixed vehicles, and over 2,000 passengers…and this route is full most daylight hours, all year long. Curiously, most of the ferries in the system run at a capacity almost exactly in scale with their destinations: the smaller cities have fewer riders and smaller boats. But the alternative to these pricey vessels is massive traffic congestion, unending road construction, endless road maintenance costs, and compromising a lot of the area's potential growth in favor of expanded right-of-ways and parking lots.
Ferries are a daily fact of life for hundreds of thousands of Washington residents and they are, after all the shouting has died out, an almost crazily pleasant way to travel. The view from the middle of Puget Sound – on any of the routes – is literally breath-taking and the cost of the trip is well under $5 each way, for a round trip. It's one of the state's biggest ongoing controversies…and one of its greatest bargains.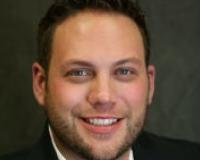 Author:
Ky DeWald
Phone:
206-409-3570
Dated:
October 10th 2016
Views:
372
About Ky: With a decade of experience, Ky's background in mortgage, finance, project management, negotiation...