The Washington World Of Wine
Fact: Washington state, in terms of total annual production, is the second-largest wine-producing state in America. The only countries that produce more wine annually than Washington are France, Italy, Spain, Argentina, Chile, Australia, Germany, and Argentina. Washington's eight hundred+ wineries, in 2015, turned out sixteen million cases and a growing percentage of those wines are now sold in every nation on the planet. Washington's Columbia Valley is the second-largest producer of Riesling and the largest grower in the Columbia Valley AVA, Chateau Ste. Michelle, is the world's largest producer of that grape. Washington is arguably the Western Hemisphere's best producer of Syrah and Chardonnay and has become the largest growing region in the US for Euro grape varietals like Sangiovese, Barbera, Nebbiolo, Malbec, Tempranillo, Primitivo, and Carmenere.
There are twenty-eight wineries within Seattle's city limits. Within a 30 minute drive, you'll find 146 more. West of the Cascade Mountains, in what's called Western Washington, there are 289 and that number rises monthly. In the tiny King County city of Woodinville, there is the largest concentration of wineries in any town of its size in this hemisphere: over 140 wineries and/or tasting rooms within a five mile radius. International giants, Chateau Ste. Michelle and Columbia Winery, sit within 100 yards of each other at the corner of Woodinville-Redmond Road and NE 145th Street. Just behind Columbia is Januik/Novelty Hill winery, where the state's most decorated winemaker, Mike Januik, turns out wins of world-class stature. Just behind Januik is Red Hook Brewery and just up a short hill from that are 23 wineries or tasting rooms, all in one tiny section called Hollywood School.
A day trip for wine tasting is one of the state's most popular activities. Even a car trip to the state's largest winery destination, Walla Walla, is only four hours away and along that path, you'll pass an astounding 350 wineries and several thousand acres of vineyards. Almost every wine producer in the state maintains a tasting room and tasting are still free if over 40% of these. Those which do charge a tasting fee generally deduct the fee from any subsequent purchase. Most wineries will offer a minimum of eight or nice wines and some routinely pour fifteen to twenty. About 95% of the wineries that do not list normal tasting hours can be visited by appointment and more and more are building lodgings on-site to handle groups or couples to visit and experience the wine country ambience.
It's almost impossible, here in 2016, to name even a representative list of the state's best wineries but we can throw out a few, here, by region, to help you check for yourself.
Seattle/Tacoma/Olympia/Puget Sound: McCrea Cellars (Olympia and Rainier), Walter Dacon (Olympia), Cadence Cellars (Seattle), Bartholomew Winery (Seattle), Donedei Cellars (Tenino), Pleasant Hill Cellars (Carnation), Wilridge Winery (Seattle), Scarborough (Seattle), Charles Smith Wines Jet City (Seattle), Eagle Harbor Winery (Bainbridge Island), McCrea/Salida (Olympia), Madsen Family Cellars (Olympia), Laurelhurst Cellars (Seattle)
Woodinville: Baer, Betz, Januik, DiStefano, Pomum/Idilico, DeLille Cellars, Efeste, Eye of The Needle, Gorman, Mark Ryan, Matthews/Tenor, JM Cellars, Guardian, Lauren Ashton Cellars, Page Cellars, Robert Ramsay, Sparkman Cellars, Woodhouse Wines, Stevens, William Church, Woodinville Wine Cellars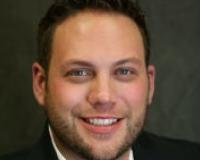 Author:
Ky DeWald
Phone:
206-409-3570
Dated:
June 23rd 2016
Views:
616
About Ky: With a decade of experience, Ky's background in mortgage, finance, project management, negotiation...