The Very Best Mini Golf Courses
What is it about a large lawn, motorized carts and little flags that cause so many rich people to dress up so silly and hit a little dimpled ball around only to swear when said ball doesn't go in a hole? We're not dogging golf. It's a great sport if you have the money and skill to play it. For the rest of us, we'll stick to miniature golf thank you very much. An outing won't force you to take out a loan and you can wear what you want. Here are some of the best courses you'll find in Seattle.

Family Fun Center
7300 Fun Center Way, Tukwila, WA 98188 – (425) 228-7300
7212 SW 220th St., Edmonds, WA 98026 – (425) 774-4263
There are two Family Fun Center locations in the Greater Seattle area. The Tukwila location is the nicer location of the two, but both are fun and like the name suggests, very family friendly. The Tukwila spot has two 18-hole outdoor courses to choose from: Memory Lane and Arctic Adventure. The Edmonds location features on course where half is housed indoor and the other is outside with a pirate theme. Both Family Fun Centers also feature a large arcade and other attractions as well.
Interbay Golf Center
2501 15th Ave. W., Seattle, WA 98119 – (206) 285-2200
Located between Magnolia and Queen Anne, Interbay Golf Center features a traditional golf course and this beautiful mini course which lacks castles and windmills but is surrounded by real trees, waterfalls and well-maintained pathways. They even offer a "Putts and Pints" league for adults, but kids are welcome anytime. Want more of a challenge? Try out the covered driving ranges. Some are even heated!
Riverbend Golf Complex
2020 West Meeker St., Kent, WA 98032 – (253) 856-5175
While this course is open during the day, you might want to visit after dusk as all 18 holes are fully lined with lights. It also features a nice mix of bunkers and water hazards too.
Mike N' Terry's Outdoor Fun Park
6326 114th Ave. CT. E., Puyallup, WA 98371 – (253) 841-1234
Mike N' Terry's offers two 18-hole courses to choose from with creations and creatures that look like they popped out of storybook. From the colorful windmill, to the underground tunnel, to the wrap-around snake and real running waterfall, there is a lot to take in here, so don't rush. Like the Family Fun Centers, there are plenty of other activities here too.
Willows Run Discovery Trail
10402 Willows Rd. NE, Redmond, WA 98052
Of all the courses listed here, this one feels closest to the real thing. This putting green is pretty playful though with creatures that pop up from time to time like eagles, coyotes, cougars and bears that cry "foul play!" Each hole is connected to path that travels through wooded areas, over swinging wooden bridges and more.
Flat Stick Pub
15 Lake St., Kirkland, WA 98033 – (425) 242-1618
240 2nd Ave. S., Seattle, WA 98104 – (206) 682-0608
609 Westlake Ave. N., Seattle, WA 98109
All three Flat Stick Pub locations in Kirkland South Lake Union and Pioneer Square have 9-hole indoor mini golf courses with "water hazards" and obstacles (like beer kegs). Since it's indoor, you can enjoy this place all year long. While this might be better suited for a date night for mom and dad, kids are allowed in the Kirkland location until 7 p.m. (The South Lake Union location opens this summer!)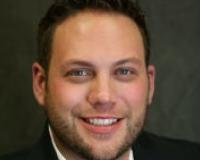 Author:
Ky DeWald
Phone:
206-409-3570
Dated:
June 5th 2018
Views:
401
About Ky: With a decade of experience, Ky's background in mortgage, finance, project management, negotiation...