The Traffic Report
Getting around in Seattle…To hear a native tell it, Seattle is a huge and complicated mess that's SO much worse than "back in my day". To hear a newcomer from some city like LA or San Diego or Dallas or DC or Boston tell it, Seattle is a large and lavishly-frosted piece o' cake.
Who's right? Both of 'em.
Seattle is a city that evolved according to its geography. The original settlers found this lovely little bay with some modest flat land around its edges and probably never envisioned a city that would sprawl up over the surrounding hills, across that huge lake, and almost out to the Cascade Mountains. If you picture Seattle as a shape like a large kidney bean, with its long curve lying away from Puget Sound, you find that it's a compact complex of hills and passes. West Seattle sits atop a large, long, north-south hill. Beacon Hill sits atop a very long slope that runs from the sports stadiums almost to SeaTac Airport. Bracketing downtown are First Hill to the east and Queen Anne Hill to the north, just above the Space Needle and Seattle Center. West Seattle actually lies to the south of downtown and to the west…well, that's a whole lotta water. In between all of this lies the main part of Seattle; the downtown and SoDo and the University District. Conclusion: There are challenges to getting from Point A to Point Z. But, unlike many other cities, the challenges are geographic, not the result of bad civic engineering, and the "getting there" involves a ton of really tremendous scenery and nearly endless Possibilities.
Take this example: you want to go from the University of Washington to The Ballard Marina, to see Captain Sig Hansen's boat, The Northwestern. Between the two lies Queen Anne Hill and…another lake! Lake Union is one of the country's few major downtown bodies of water, connected to Lake Washington by the Montlake Cut and to Puget Sound by the ship canal and the Ballard Locks. Either way you choose involves driving around – waaay around. So you take the more accessible downtown route and you travel the length of Eastlake Avenue, the lake on one side and the charming homes and shops on the other. As you hit the southern curve of Lake Union, the Seattle skyline comes into view. Quintessential Seattle: Space Needle, Columbia Center Tower, Key Arena, Pacific Science Center. You pass the marinas and the Coast Guard docks and drive straight toward the Needle, until you get to Lower Queen Anne and get a real urge to stop and sample some of the neighborhood's fabulous restaurants and bookstores and taverns. From there, it's down the long hill to Elliott Avenue, where the fishermen's environment start to take shape. There's a fantastic brewery, Holy Mountain Brewing; the bridge to Magnolia, one of the city's loveliest urban villages; Interbay Driving range; The Seattle SPCA; Whole Foods Market; Red Mill Burgers, a Seattle institution; and finally the marina, where you'll find real, no-nonsense fishing boats that work the entire Northeast quarter of the Pacific Rim. Just across the drawbridge next to the marina is Ballard, home of the city's Scandinavian population and twelve craft breweries, four distilleries, and three urban wineries. A mile away down Nickerson Street, to the east, is Fremont, easily Seattle's most eccentric neighborhood. This sort of route and story is repeated all over the Seattle metro: driving that's considerably relieved by the thousands of things to see, and maybe do, as you go.
"Traffic", in Seattle, is not the same beast as "Traffic", in most other larger American cities. At no point are you subjected to the grinding tedium that you find in the urban sprawl and flat semi-desolation of freeways in LA, Chicago, Atlanta, Dallas-Fort Worth, and most other cities. There is something to see, things to do, stops that beckon the weary traveler or commuter at every point of your trip. And the Savvy Seattleite learns to Go With The Flow, stop once in a while, and savor what America's most eclectic city has to offer.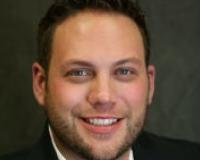 Author:
Ky DeWald
Phone:
206-409-3570
Dated:
May 9th 2016
Views:
474
About Ky: With a decade of experience, Ky's background in mortgage, finance, project management, negotiation...