The Top 5 Best Pizza Restaurants In Seattle According To Those Who Should Know
What make a pizza the best? It depends on who you ask. Some people love their pizza deep dish and thick while others like them to be thin and bendable. Some prefer a more-spicier or saucier pie while other prefer little to no sauce. We did some research from five well-respected sources about the five top pizza parlors around and believe it or not, we got five different answers.
Serious Pie (https://www.tripadvisor.com/Restaurants-g60878-c31-Seattle_Washington.html)
316 Virginia St.
Seattle, WA 98121
(206) 838-7388
http://www.seriouspieseattle.com/virginia
The number one choice for best pizza according to Trip Advisor is MOD Pizza, which is indeed quite delicious (probably because YOU decide what goes where), but since it is a chain restaurant that can be found in a number of states, it really doesn't count. Out of 160 pizza places listed, Serious Pie came in #2 and has generated over 1,400 reviews on the travel website. Serious Pie is vegetarian-friendly and has gluten-free options, but more importantly, you'll find unique and different combinations like Yukon Gold Potatoes with Rosemary and Pecorino Romano, Sweet Fennel Sausage with Roasted Peppers and Provolone or Collin's Orchard Apples, Gorgonzola, Northwest Almonds and Local Honey. For real.
Proletariat Pizza (http://seattle.eater.com/maps/best-pizza-places-seattle-restaurants)
9622-A 16th Ave. SW
White Center, WA 98106
(206) 432-9765
https://proletariatpizza.com/
Proletariat Pizza proudly boasts that they served the pizza that made White Center famous. Whether that is true or not, they did make the top of Eater.com's list of best pizzas in Seattle saying "In the magical neighborhood of White Center, there lives a perfectly situated pizza place with just enough off-beat DIY character to stand out. The potato pizza is dotted with thin rounds of red potatoes, gorgonzola, chives, and mozz, on an olive oil base (but tastes just as lovely with red sauce, if you're that type), and the Real Hawaiian features SPAM instead of Canadian Bacon." So there.
Veraci Pizza (https://www.zagat.com/l/seattle/best-pizza-restaurants-in-seattle)
500 NW Market
Seattle, WA 98107
(206) 525-1813
http://www.veracipizza.com
"Game-changing thin-crust pies are topped with fresh farmer's market flavors and flame-kissed to perfection in a wood-fired oven at this inexpensive Ballard pizzeria." Says Zagat.com who gave their applause to this pizza choice. Veraci serves up authentic wood-fired Neapolitan-styled pizza. Choices include the New Yorker (Sauteed bell peppers & sweet onions, CasCioppo Bros. sausage, provolone on savory red sauce), Bocconcini (Canadian Bacon, Pepperoni, CasCioppo Bros. Sausage, Black Olives on a spicy red sauce) and Chicken Pesto (Grilled Chicken Breast & Roma Tomatoes on house-made pesto).
Windy City Pie (http://www.seattletimes.com/life/food-drink/windy-city-pie-named-seattle-times-readers-favorite-pizzeria/)

1417 Elliott Ave. W.
Seattle, WA 98119
http://www.windycitypie.com
Readers of the Seattle Times newspaper rated the Windy City Pie as the best pizzeria in Seattle. The restaurant offer a Chicago-style pizza with "spongier, sweeter crust" and "caramelized cheese edge." Here you'll find traditional options like the Omnivore (Pepperoni, Sausage, Caramelized Onion, Spinach and Roasted Garlic) as well as some different options as the Blue Pig (Bleu Cheese and Candied Bacon) and the Brussels Snout (Candied Bacon, Brussels Sprout, Caramelized Onion and White Sauce).
The Independent Pizzeria (http://www.epicurious.com/archive/diningtravel/restaurants/the-best-pizza-in-seattle)
4235 E. Madison St.
Seattle, WA
(206) 860-6110
http://www.theindiepizzeria.com/
The Independent Pizzeria won the first choice award from Epicurious.com. These are more traditional pizzas with some special touches like including fontina and Gorgonzola in their Quattro Cheese pizza and prosciutto and arugula in the Norwalk pizza. Other choices include The Farmer (Grana, Fresh Mozzarella, Soft Egg and Speck di alto Adige) and the New Haven (Garlic oil base, grana, white wine, parsley, chopped clams and lemon garnish.)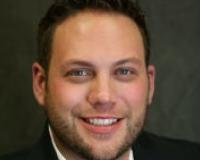 Author:
Ky DeWald
Phone:
206-409-3570
Dated:
April 25th 2017
Views:
419
About Ky: With a decade of experience, Ky's background in mortgage, finance, project management, negotiation...