The Sound
Music: for the past twenty-five years, Seattle has been recognized as a true nexus of the emerging genres of AltRock and that most famous of all American musical styles – the semi-mythical "Grunge Rock".
We have to issue that qualifier, "semi-mythical", because most of the people involved with what was known simply as "Grunge" deny that it ever existed at all. Nirvana, Pearl Jam, Soundgarden, Alice in Chains, Mudhoney, 7 Year Bitch, The Melvins, The Gits, and a couple dozen more, all have, at one time or another, ridiculed the whole notion of Grunge. In attempting to explain how the term originated, Eddie Vedder of Pearl Jam suggested that it may have come about because of Seattle's unpredictable weather, which caused locals to adopt layering as a means of coping with sudden cold snaps and the subsequent swings back to warmer temperatures. As most of those now-legendary bands started out, literally, as penniless kids playing in warehouses and garages, most of them chose to spend whatever money they made on equipment and food, leaving them little choice but to buy clothes at Seattle's dozens of thrift shops and second-hand stores. This practice didn't exactly lend itself to grooming splendor and most musicians looked like they had put on whatever they found on the floor in the morning…which Vedder jokingly admitted was true. Voila! – Grunge is born.
But the music was anything but "grungy". It was rooted deeply in 60s and 70s rock 'n' roll and given ironic twists by the resolutely playful nature of the Northwest character. Instrumentally, many of the grunge-era musicians came from bands that had played R&B, cover tunes, or even, in some cases, acid jazz. The tunes, then, were a wild mish-mash of conflicting influences, leading to modern classics like the wildly "Zeppelin as Filtered Through Zappa and Coltrane" madness of Soundgarden's "Black Hole Sun" or Nirvana's "Heart-Shaped Box". Evenings in Seattle clubs, in the mid-Eighties, were like out-of-body excursions through the entire songbook of American popular music.
But, around the fringes of that core grunge groove was a percolating and growing diversity of musical styles that shot off in all directions. The Seattle Symphony
Orchestra, under the innovative direction of Maestro Gerard Schwarz, added new compositions to the American classical canon, while evolving from a fine regional orchestra into one internationally recognized for excellence in all classical schools. Bill Frisell, Oleta Adams, Kenny G, George Benson, Quincy Jones, and at least four dozen other notable jazz musicians got their starts here, many products of the Garfield High School jazz program developed by one of the country's most influential jazz educators, the legendary Clarence Aycox. Jazz persists as one of the dominant musical genres in Seattle, now due to the emergence of game-changers like Skerik, the one-named sax prodigy who began in Seattle's immortal combo, Critters Buggin'. Folk music has always been strong in Seattle and spawned Judy Collins and Burl Ives, among many others.
But through all the shifts in tastes and styles, Seattle has birthed astonishing musicians. Ray Charles, Heart, Steve Miller, Yes drummer Alan White, Dave Matthews, Brandi Carlisle, Damien Jurado, Alice in Chains, Candlebox, Death Cab for Cutie, The Presidents of the United States of America, Six Mix-A-Lot, Foo Fighters, MeriLee Rush, Paul Revere and The Raiders, Queensryche, Robert Cray, Macklemore, Screaming Trees, Wayne Horvitz, and The Young Fresh Fellows are all either Seattle Natives or transplants who live – and perform! - here now.
And towering over it all and influencing every single musical genre – including classical! – is the enormous specter of Jimi Hendrix, a proud Seattleite who literally changed the world's idea of what this thing called "music" can be. His grave, in suburban Renton, is visited by hundreds of thousands of people annually, from every country on the planet and his influence can be heard floating out the door of any Seattle music venue, on any night you want to go and listen. Music, along with mountains and water and technology and amazing scenery, is Seattle backbone and the household names of tomorrow can be found in its garages and warehouses and high schools and clubs, daily.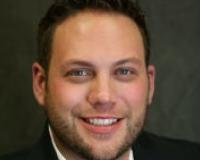 Author:
Ky DeWald
Phone:
206-409-3570
Dated:
August 15th 2016
Views:
409
About Ky: With a decade of experience, Ky's background in mortgage, finance, project management, negotiation...