The Seattle Unicorn
Those of us who live in Seattle have a unicorn.
Really.
It's called "summer" and it's a rather slippery little creature that hides out for long stretches but is flat-out glorious when it shows its pointy noggin. Once every twenty years or so, we have a year when summer almost doesn't show up at all. The weather stays in the sixties or low seventies right on through July-August and it rains at least once a week. We tough it out and adapt because we know, in that quirky way the universe has of balancing the ledger, that a stalled-out summer means we're going to get some entire weeks in November, January, and February – just when we need it most – of brilliant sunshine and temperatures that feel more like late spring than the dead of winter. Those stunning mountains that surround us and are frequently shrouded in winter clouds pop out like daffodils and let us all remember why we love this place so irrationally much.
So, yes, that stuff everybody "knows" about Seattle is at least partially true. It does rain quite a bit, here, but Seattle is actually a long way from America's rainiest city. Seattle actually just barely ranks in the top twenty of all major cities for total annual rainfall, lagging far behind towns like Pensacola and Miami, Florida, Port Arthur,Texas, Atlanta, Nashville, New York city, and the nation's rainiest urban area, Mobile, Alabama, where it rains a whoppin' seventy inches, pretty much every year. One of the most common remarks we hear from visitors, usually murmured in awed tones, is, "Wow! It's so green here!" And that it is. Our normal average rainfall is scattered over about 140 days each year, in the form of light mists, light showers, and hardly any snow at all. An actual hard, soaking rainfall – what folks in Pensacola and Port Arthur would call a "frog strangler" – is so rare here that most people have to think hard to remember the last one. (March 18, 2016, for about 25 minutes) What this steady replenishing of ground water produces is a truly magnificent – in every sense of that word – lushness and density and omnipresence of forests and trees and grassland and vibrant undergrowth that has made Washington consistently the second-largest fruit, vegetable, grain, hops, and wine grape producing state in the US, behind only California…and, given their recent drought problems, Washington has surpassed CA in some areas of agricultural production. The food supply here centers on "Eat Local" and our unsurpassed connection to Asia and South America. The variety of foods available in local supermarkets rivals that of anywhere on the planet and our communal unicorn is the very reason why.
Because of our moist but shockingly temperate climate (It actually is almost impossible to remember the last time the temperature dipped below 25 degrees, here) this area remains green and verdant all year long and is a little slice of Heaven for your home gardening instincts. Short of Saguaro cactus and the coconut palm, there is almost nothing that doesn't grow here and grow like crazy. Microclimates are found everywhere, including one twelve acre spot on Bainbridge Island, just across Puget Sound from downtown Seattle, where a group of amateur gardeners produce a fantastic bounty, every year, of…bananas.
It's fair to say that all of us are a bit bananas, around here, about our community unicorn and the gorgeous, sun-drenched days and endless vistas that are what Summer in Seattle looks like. More on our strange and wonderful neighborhoods next time but, here as the seasons drift slowly into summer, Seattle as a place to relocate will seldom be more enticing.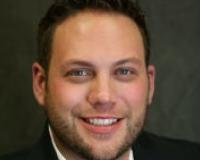 Author:
Ky DeWald
Phone:
206-409-3570
Dated:
June 6th 2016
Views:
520
About Ky: With a decade of experience, Ky's background in mortgage, finance, project management, negotiation...