The Rejuvenation
Seattle is famous all over the world for a number of things. A poll, done back in 2014, of school children 8 – 17, in six foreign countries, produced that they knew about tossing fish at Pike Place Market, The Space Needle, Mount Rainier (which, to be precise, is not actually IN Seattle, though it sometimes feels that way), Boeing airplanes, The Seattle Mariners, The Seattle Sounders, The Seattle Seahawks, Marshawn Lynch, Russell Wilson, Pete Carroll, and Richard Sherman…and the number one answer was Richard Sherman.
Those of us who live here and have a closer perspective tend to chuckle at this, mainly because we know of all the wonderful, somewhat crazy stuff that goes on daily. We have a huge earth-boring apparatus, Big Bertha by name, currently eating a mammoth tunnel under our downtown waterfront, in preparation for a sub-surface highway that will replace the sister viaduct of the one that collapsed in San Francisco in the earthquake of 1989. It's still safe for cars but the State of Washington decided better safe than sorry, so…gigantic earthworm. One of the planet's most resolutely eccentric public buildings, Frank Gehry's The Experience Music Project, occupies an entire city block at Seattle Center. Its vast swooping metal roofscapes and glass arches form one of the most polarizing pieces of architecture in American history, and it really has to be seen to be believed. The single largest concrete foundation pour in American history is being finished right now in suburban Bellevue, site of a new addition to a downtown shopping mall that will eventually fill eight square blocks. In 2012, the Seattle waterfront sprouted the American equivalent of The London Eye, The Great Wheel, a 175 foot monolith that dominates the downtown skyline. And any brief glance at the city during a clear day will reveal literally dozens of cranes, all busily building even more and larger structures that will become the Seattle of the future.
The entire Seattle area is right in the middle of a road-building boom unlike anything this corner of America has ever seen. SR 520, which connects Seattle to its eastern suburbs via the Evergreen Point Floating Bridge, is being widened and streamlined to include a second span, eight additional lanes of traffic, tunnel caps with elaborate parks atop their structures, and expanded roadway on either side of Lake Washington. The I-90 corridor, Seattle's main North-South artery, is undergoing near-perpetual renovation and expansion, as is I-405, the beltway around the eastside 'burbs. In addition, Seattle's much-delayed light rail system is now completing its downtown and northside links to the existing southside/airport light rail train system and will, by the end of 2016, allow visitors to travel via rail from SeaTac International Airport to Washington Huskies Stadium, north of downtown, eventually to extend to downtown Everett, 20 miles to the north.
On the south end of downtown, a new sports arena - to eventually house NBA basketball and NHL hockey - is planned and under review for some time in 2017-18, and the entire SODO (South Of the Dome, named for the old Kingdome) neighborhood is undergoing a broad and comprehensive renovation, right along with several of the city's traditionally under-utilized 'hoods like Mt. Baker, The Central District, and Rainier Valley, all of which are getting massive infusions of development dollars and city subsidies for new business.
Seattle has long held a justifiable reputation as one of the most dynamic business cultures in the US and it reinvents itself constantly to accommodate new people, new businesses, new ideas, and new possibilities. This is a great and very exciting time to think about relocating here and being in on the ground floor of a very intriguing new age in one of America's brightest cities.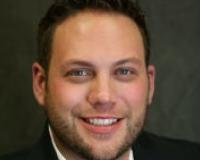 Author:
Ky DeWald
Phone:
206-409-3570
Dated:
March 25th 2016
Views:
591
About Ky: With a decade of experience, Ky's background in mortgage, finance, project management, negotiation...