The Little Things
We've covered a lot of facts and figures, in this blog, about Seattle and all the world-class advantages of its economy and infrastructure and how all that adds up to a unique quality of life, but some of its more modest, less ballyhooed aspects are what keeps us all living here. When you, for example, have friends or family come to visit, you'll probably show them all the touristy things but, to give them a real glimpse of how you live, you may also take them to that quirky little market where they make their own cheese…or the restaurant around the corner where you can find a good Philly cheesesteak…or the pub where the local soccer crowd watches the English Premier League…or that street fair where they show old movies under the stars. That – not roads and economics and housing costs – is Life…and Seattle is bursting with it.
You probably already know that Seattle is where they toss fish at Pike Seafood Market…but you may not know that there's an actual reptile zoo on the Pike Market's very bottom level. You also probably don't know about the magic shop in the lower arcade, where professional magicians go to buy supplies and occasionally put on an impromptu performance. Most visitors don't know that one of America's best Spanish food and wine shops in in Pike Place or that real Italian gelato – made by real Italians – is in the middle of the Pike Hillclimb, which leads down to the waterfront. You might miss the mind-boggling hat shop, where you can get everything from a real cowboy Stetson to a Fool's cap to a feathered Mardi Gras headdress to a real Alice in Wonderland-grade top hat. Pike Place is crawling with wonders, many of which may even make the flying fish seem rather tame.
How about an actual man-made waterfall, in a quarter-block urban park that's so walled in and lushly vegetated that you can forget that you're sitting in the middle of Pioneer Square, just a block from the downtown firehouse? How 'bout one of the very few places in America – Salumi, run by the father of the famous chef, Mario Batali – where you can get authentic Italian capicola, Mortadella, Cotechino Modena, and more, all just a block from Waterfall Park? Travel just three blocks east and you come to one of America's best and largest Asian markets, the mind-boggling Uwajimaya, where you can find most of what you'd discover in an hour's strolling through a mega-market in Tokyo or Beijing or Bangkok. And in the neighborhood around it, is a myriad of Asian restaurants rivaling San Francisco's Chinatown.
Or go straight up Second Avenue into Belltown and you'll find one of the West's greatest hotbeds of mixology; bartenders doing weird and wonderful and stunningly creative things with spirits and juices and mixers and fruit and…well, the only limit is the imagination. Bourbon Sour with smoked ice(!), anyone? How about 228 different types of the venerable Martini? And drinks which have no names, invented on the spot, especially for the adventurous patron who says, "Surprise me!"
These are just a few of the wonders you can expect to find as you do your own exploration of your part of America's most interesting city and new wonders are a-birthin' every day. We're digging a massive tunnel, right now, under the downtown waterfront, where all traffic will eventually move from Seattle Center and the Space Needle to the stadium district in two to three minutes, instead of the fifteen minute crawl of today. Seattle's older building are being renovated and repurposed at warp speed and nobody knows what tomorrow will bring…which is a huge part of the pioneering spirit that's always made Seattle different from any other city in the country, the Americas and the world.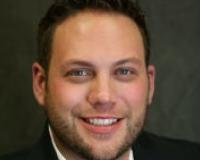 Author:
Ky DeWald
Phone:
206-409-3570
Dated:
May 2nd 2016
Views:
409
About Ky: With a decade of experience, Ky's background in mortgage, finance, project management, negotiation...