The Liquid Transition
Washington is the country's second-largest wine producing state, the second/third/fourth largest beer state (alternating almost monthly with Colorado and Oregon) and the second-largest state for new distillery start-ups, behind only California. It differs from all the other states mentioned in that, for decades, most of what was produced here was consumed here. Up until about seven years ago, the only beers you could find from Washington, in the rest of the US, were Red Hook, Pyramid, and maybe Pike Brewing. Until ten years ago, the only Washington wines you'd find in a DC or NYC wine shop would have been Hogue, Chateau Ste. Michelle, Columbia, and maybe Waterbrook. And you still will probably not find any Washington spirits anywhere but close by, here in the Northwest. WA state has 800 wineries, 259 breweries, and 156 distilleries.
Conclusion: we keep the good stuff here.
So, if you've never tasted Sleight of Hand Cellars wines or Bale Breaker Brewing "Topcutter" IPA or Westland Distillery "Garryana" Native Oak Series Single Malt American Whiskey, don't feel bad. Few people have. But, if you're coming here, there are a few facts to consider that may affect what you buy and where…
First, your beer is going to be hoppier. Washington grows about 55 – 60% of all the hops used to make beer on the planet. Even your standard Pale Ale is noticeably hoppier and more bitter than its counterparts from nearly everywhere in the US. Moving into the IPA, those aggressively hoppy beers that are the most popular style in the US market, the difference between IPA here and IPA anywhere east of, say, Denver, is remarkable. We like HOPS, here. The beers are, for the most part, balanced and almost crazy drinkable but they're bursting with hop-driven citrus, floral, resin, herb, and spice flavors. Most are also stronger than their Eastern, Southern, Midwestern, and Southwestern cousins. Don't worry: you'll still find plenty of milder, less-hoppy beers here to enjoy but this is Big Beer Heaven and your brewery visits can be a real eye-opener.
Second, your wines are going to be, well, un-California-like. When you hear the phrase "California wines", you know what that suggests: soft, fruity, big flavors, deep, rich, and low in acidity. Lots of oak barrels. In a nutshell, Washington wines, grape by grape, are more complex but built on a slightly smaller scale than their Napa, Sonoma, Paso Robles, or Lodi brothers. Washington Cabernet, for example, is quite often more complex and interesting than Napa Cab but rarely achieves the plush depth and mouth-coating viscosity of Napa. The weather here is cooler than most of California. That leads to slower ripening, which produces more complex flavors. We actually produce both Syrah and Sangiovese that is measurably better than those from CA, and far better Riesling, Pinot Grigio, and Sauvignon Blanc but all those wines are more lean, better with food, and generally m
ore balanced than CA wines. If you come to Washington expecting Caymus and Screaming Eagle and tons of oaky vanilla, you're going to be disappointed – for a while. Most people find, after a time, that they prefer our reds to California's, and it doesn't take that long to happen.
Last, your whiskey is NOT Kentucky Bourbon. It is also not augmented, fiddled with, added to, or diluted, as some Bourbons are. Washington spirits production is still new enough that our state style is yet to be determined but aged whiskey is just becoming possible, here, and nobody has more than a 10-year-old, to this point. The whiskeys and vodkas are spectacularly smooth and flavorful but show noticeably more grain flavors than those from Elsewhere. We grow grain, HERE. We don't buy it from Nebraska or Kansas, and we like for our spirits to taste like what they're made with. If you like KY Bourbon, you'll still probably buy that, mostly. But as our spirits come of age, you may well find yourself embracing "Drink Local", an axiom that has great resonance, here, in this agricultural wonderland.
Explore. Taste. Discover…Cheers!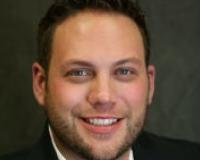 Author:
Ky DeWald
Phone:
206-409-3570
Dated:
August 23rd 2016
Views:
367
About Ky: With a decade of experience, Ky's background in mortgage, finance, project management, negotiation...