The Lighter Side Of Oz
Seattle is called "The Emerald City" and that nickname came to be because of the overwhelming greenness of the place and, too, because of a strong local identification between Seattle and Oz, both mystical places that seem to have an air of unreality about them. It doesn't take a lot of time here to get inklings of that oddness. Until very recently, Seattle had a Spam Museum. Cans of Spam tracing its entire Hormel history and things made of Spam: sculptures, household items (the Spam office phone was especially memorable), objects d'art, and other fanciful creations. That museum is now in Minnesota, near the factory that makes Spam, but it would never have existed at all without the Seattle Spam Museum and its shocking hordes of visitors.
The television show "Twin Peaks" – easily the weirdest network television series of all time – was shot near here and its actors became a part of the local vibe. Many Washingtonians joked that most of their neighbors thought "Twin Peaks" was a documentary. And that may not have been that much of a joke. The Pacific Northwest has a long and fabled history of backwoods mysticism and the paranormal. From a haunted train tunnel, just out I-90 past North Bend, to a haunted castle in Port Townshend (a very popular bed 'n' breakfast!), to the endless and ongoing fascination with Sasquatch (the Washington equivalent of Bigfoot, the Yeti, and the Abominable Snowman), to a storied but almost unknown late-1800s – early-1900s serial killer, down in Aberdeen – Billy Gohl, a maritime union official who may have killed almost 250 who came to him for union paperwork and pay – the Northwest is awash in mystery…and humor.
The focus of much of Seattle's native humor is directed at Ballard, the same neighborhood that plays host for the ships featured in the Discovery Channel's mega-hit, "Deadliest Catch". Ballard is a predominantly Scandinavian neighborhood, originally settled by Norwegians and Swedes who were powerfully reminded of home by Ballard's sheltered bay and nearby mountains. Local lore is rife with instances of elderly Ballardites driving Dodge Darts at seven MHP, in the far-left lane, with their turn signals perpetually on. Ballard's dive bars and sailors' hangouts are fertile ground for maritime anecdotes and shaggy dog stories about life in the fishing trade, including a fabled sea creature that was born out of the rampant imaginations of five or six ships captains while drinking one winter evening, in Ballard's Lock & Keel. The creature was alleged to have a horn like a unicorn and a long beak and vestigial legs and could mime human speech. This tall tale was all but forgotten by the next day, by the goofballs who contrived it but was passed along by people at adjoining tables and soon had local amateur scientists producing photos that rivaled Loch Ness pictures of Nessie for fuzzy lack of quality and a staunch refusal to go away. That tale is rarely repeated, these days. But it had a great twenty year run. Only in Seattle…
For those relocating to Seattle and its environs from other parts of the country, the local brand of humor may take some getting used to. It's based far more on exaggeration and tall tales than most of America's funny business but it has served a legitimate purpose for Seattle's entire history: warming those long, chilly nights of grey and drippy with a warm sense of shared hijinks and shared experience. Seattle is a place where "Funny Ha-Ha" and "Funny Hmmmm…" intersect in a way that the rest of America may find odd but which fits like a glove to this far-flung outpost of the continental US.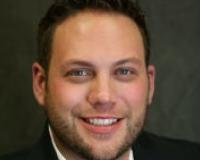 Author:
Ky DeWald
Phone:
206-409-3570
Dated:
November 10th 2016
Views:
354
About Ky: With a decade of experience, Ky's background in mortgage, finance, project management, negotiation...