The International District
San Francisco has its Chinatown, a section of that wildly diverse city that acts as a magnet for Asian emigres from all points West and was mythologized in dozens of films shot there and the notorious connections with the Japanese crime syndicate, The Yakuza.
In Seattle, a similar ethnic community evolved, out of the remains of an original influx, during the 1800s, of thousands of Chinese and Japanese immigrants who fled the increasing over-crowding and oppression of their countries' cultures. In Seattle, however, the city in general proved far more amenable to the idea of Asian settlers establishing themselves in business and local society and the city's "International District", renamed in an effort to avoid the racial stigma of its original "Chinatown" moniker, was far more integrated into the daily life of Seattle than it ever had been in San Francisco and Los Angeles.
Three distinct neighborhoods comprise the area south of downtown in Seattle: SoDo, a retail and manufacturing district named for its proximity to the old Kingdome sports arena (SOuth of the DOme), Pioneer Square, the semi-preserved neighborhood immediately south of downtown, where many of the original mid-1800s buildings have been maintained and renovated, and "The ID", as it's called, an Asian community shoe-horned into about sixteen square blocks, bordered by Main Street to the north and Dearborn Street to the south.
Within The ID, a barely-Americanized Asian culture lives and thrives and still welcomes a healthy influx of newcomers every year. Especially in terms of its food culture and multi-ethnic business community, The ID is among the most vital parts of the city's life, with Asian social clubs and support groups meeting in almost every block, weekly. The area did have a very stormy past, as evidenced by the gang-related multiple homicide that occurred on February 18, 1983, in which Kwan Fai "Willie" Mak, Wai-Chiu "Tony" Ng, and Benjamin Ng gunned down fourteen people in the Wah Mee gambling club in Seattle. In 2013, a fire of "suspicious origins" burned that same building to its foundations. But, for the most part, Seattle ID is one of the most placid, civilized parts of what is an unusually civilized city. Its community of merchants is as tight and cooperative as any ethnic enclave in any city in the US and residents rally to help those faced with hardship in ways that are truly inspiring and notable. Food banks keep locals fed and clothed. Local placement cooperatives keep a roof over the head of anyone who needs it, and the food community, led by its largest and most visible employer, the vast grocery chain, Uwajimaya, rallies to help any hard-luck restaurant find a clientele.
Seattle and the citizen's council of the International District have labored to make this area a place where families from the whole region are always welcome and feel safe. Even beyond the restaurants, those in search of imaginative foodstuffs in Seattle can find almost literally everything in the world within a ¾ mile radius, from exotic seafood to every spice known to humanity to that ideal pizza-dough flour, the legendary Caputo 00. The International District, in Seattle, is not the impenetrable mystery it is in many West Coast cities but a welcoming, integral part of the Seattle Tapestry, a city within a city where East meets West with delightful ease and cooperation, a living symbol of the multi-cultural success story that is Seattle.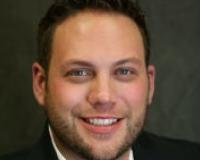 Author:
Ky DeWald
Phone:
206-409-3570
Dated:
August 8th 2016
Views:
404
About Ky: With a decade of experience, Ky's background in mortgage, finance, project management, negotiation...