The Diversity Of Seattle
Seattle is known for it's diversity while still maintaining a sense of community and this shows in the pride its residents take in the many neighborhoods that make up the town. When looking for a new place, several come to mind such as Queen Anne, Capitol Hill and Ballard yet this isn't nearly all that the city has to offer. Here are five underrated neighborhoods you should look at when looking for a new place to call home.
Roosevelt: Located at the top the hill north of the U district, this neighborhood is both quiet and convenient for all that Seattle has to offer while being much more relaxed than most other areas. Northgate Mall and other shopping options are located just down the hill as well as North Seattle Community College. Plus, one of the best rated Chinese restaurants, Judy Fu's Snappy Dragon, is right in the center (try the potstickers and housemade noodles)
Columbia City: Over the past decade, the locals have made strides to bring life back to the area. Rent is better here than in most parts of the city and with the expansion of the light rail, commuting to downtown is easy. The neighborhood is quickly gaining a reputation as a new haven for local Artists as well.
White Center: Yet another part of town that has really turned itself around of the past few years, White Center is a neighborhood built on diversity. Located in the southern part of West Seattle, it's home to some of the most authentic food you will find anywhere in town while still being a short drive major retail such as Westwood shopping center and area favorite, the Roxy bowl.
Crown Hill: Located between Greenwood's shopping district and Golden Gardens, one of the cities best beaches is Crown Hill. While still only 20 minutes from Downtown, this neighborhood has a lot to offer while also being fairly quiet compared to most of the city. Another perk is the local rapidride bus that departs every 12 minutes and runs late at night. With a wide range of local bars and restaurants though, you won't need to travel far for quality nightlife.
George Town: One of the oldest, this neighborhood takes pride in being both industrial and friendly and the area is a mix of craft breweries, Art studios and band rehearsal spaces. With it's blue collar appeal, it takes a certain type of person to live there but those who do love it and stay for years. A Bohemian haven, this is Seattle at its finest.
Looking for a new place takes time and this is why it's important to find a realtor that listens to you and what you need in a place so that they can find you a home. Each part of the city, like everywhere else, has it's pro's and con's. Are you wanting a place that's convenient to shopping and nightlife or are you looking for some peace and quiet after a long day? Not only should you look the space you're renting but you should also take a few minutes to walk around the area and get a vibe for the place. You might have to look at a few, but when you find your new home you'll know it. Best of luck in your search.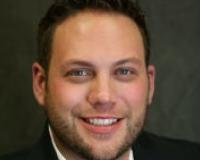 Author:
Ky DeWald
Phone:
206-409-3570
Dated:
December 6th 2016
Views:
484
About Ky: With a decade of experience, Ky's background in mortgage, finance, project management, negotiation...