The Best Theatres In Seattle
Sure, movies are great, but nothing beats a live performance and Seattle offers some of the best. With dozens of different show being presented in venues big and small, you'll never run out of shows to see. And as for the quality, many of today's more popular Broadway shows have had their start here in Seattle. Here are just some of the best places to see the best shows:
5th Avenue Theatre
1308 5th Ave.
Seattle, WA 98101
(206) 625-1900
https://www.5thavenue.org
The 5th Avenue Theatre is housed in a Chinese-inspired theatre that had opened in 1926 for both vaudeville and film. Since 2001, the 5th Avenue has produced 17 new musicals with nine of them moving on to Broadway premieres including Disney's Aladdin, Hairspray, Memphis and others. Annual attendance for the 5th Avenue runs about 300,000. Every year the theatre presents a variety of musical shows including classics of yesterday, tomorrow's next big shows, family-friendly shows and cutting-edge modern fare. The theatre has three layers of seats and the architecture is amazing. Even in the "nose bleed" seats, the sound is perfect. One of Seattle's most elegant theatres.
Village Theatre
http://www.villagetheatre.org
Francis J. Gaudette Theatre
303 Front St. N.
Issaquah, WA 98027
(425) 392-2202
Everett Performing Arts Center
2710 Wetmore Ave.
Everett, WA 98201
(425) 257-8600
Village Theatre has a unique program in that their shows are first brought to life at their Francis J. Gaudette Theatre and then brought up to the Everett Performing Arts Center. The theatre has been in operation since 1979 and through its "Village Originals" program, it has created over 150 new works. They also feature an excellent Kidstage program that features family-friendly programs all year round. Both theatres offer great viewing of the programs, but Everett location has the edge creating a feeling that you are closer to the stage than you really are.
ACT Theatre

700 Union St.
Seattle, WA 98101
(206) 292-7676
http://www.acttheatre.org/
A Contemporary Theatre, now known as ACT Theatre, opened its doors in 1965. ACT's Mainstage productions include both world premieres and the new generations of contemporary classics. Since 2006, ACT has premiered or developed 22 new plays which have gone on to over 60 productions elsewhere including their 2013 show First Date (which was developed with the 5th Avenue Theatre) which went to Broadway. In addition, ACT Theatre also houses the ACTLab which is sort of an experimental theatre presenting the new plays. The ACT Theatre houses three or four show spaces depending on the size of the production and are each set up in a partial circle-the-round format.
Taproot Theatre
204 N. 85th St.
Seattle, WA 98103
(206) 781-9707
www.taprootheatre.org
Though Taproot Theatre Company is the smallest of the bunch, they have made a big impact in Seattle as a well-respected theatre which has been performing since 1976. Today, the theatre sees about 150,000 people come through their doors annually through its mainstage productions, touring programs and acting studio. The theatre main three components are, "We value faith. We respect people. We celebrate theatre." The theatre itself has two levels and every seat has a good view of the action on stage. Patrons really appreciate the intimate feel of this theatre.
Seattle Rep
155 Mercer St.
Seattle, WA 98109
(206) 443-2222
http://www.seattlerep.org/
Located in the Seattle Center, the Seattle Repertory Theatre opened in 1963 and tends to present more "serious" plays to Seattle all feature top talent. "Through the voices of a diverse range of playwrights, we take Seattle audiences on globe-spanning journeys, while speaking to the issues that resonate with their lives here in the Northwest," says the Seattle Rep. "Whether dreaming up a new work or re-imagining a classic, Seattle Rep is the place where anything can happen. Our resources and reputation invite actors, directors, designers and theatre professionals at the top of their craft."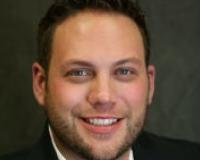 Author:
Ky DeWald
Phone:
206-409-3570
Dated:
March 28th 2017
Views:
406
About Ky: With a decade of experience, Ky's background in mortgage, finance, project management, negotiation...