The Best Places To Walk In Seattle
There is no denying that some of the most beautiful forests, mountains and waterfronts are found in the greater Seattle area. At the same time, it can also be said that most of us don't have the time to travel to a state park to find walkable trails to see them. But we often forget that we have beautiful surroundings right in the middle of our urban areas as well and many come with the luxury of a well-paved trails perfect for walking and biking that (for the most part) are well-protected from busy traffic. Here are some of the best spots to pick up your heels.
Burke Gilman Trail
Golden Gardens Park
8498 Seaview P. NW
Seattle, WA 98117
http://www.seattle.gov/parks/park_detail.asp?
The Burke Gilman Trail is one of Seattle's most popular and sees heavy traffic all week long as it provides an excellent way to commute to work by bike. But the trail is also a great place for walkers to unwind as it weaves through various Seattle neighborhoods. The trail stretches from Golden Gardens Park to the 192 Brewing Company which is located at 7324 NE 175th St. Ste. F. in Kenmore.
Discovery Park
3801 W. Government Way
Seattle, WA 98199
http://www.seattle.gov/parks/environment/discovery.htm
This beautiful park is a full 534 acres in length with a variety of trails that swing through the entire park. Along the way, you'll find sweeping views of the Magnolia Bluff, the Cascade Mountain Range and the Olympic Mountain Range, sandy beaches, shaded forest areas and open meadows. The main 2.8 mile Loop Trail is easy to find as it weaves itself around the whole park and is fairly flat for easy walking.
Olympic Sculpture Park
2901 Western Ave.
Seattle, WA 98121
(206) 654-3100
www.seattleartmuseum.org/visit/olympic-sculpture-park
This nine-acre trail will share with you a little culture as you stroll by some of Northwest's best artist's work up close and personal and larger than life. Adding to the mix of sculptures made from different materials are views of the Seattle Waterfront. The park is easy to get to, is open from dawn till dusk and extends from the northern Seattle seawall to the southern end of Myrtle Edwards Park. Though there are some hills, the trail is fairly easy to walk and if you need a breather, there are plenty of benches along the way.
Green Lake Park

7201 E Green Lake Dr. N.
Seattle, WA 98115
http://www.seattle.gov/parks/park_detail.asp?
Green Lake Park is also a very popular spot for walkers, bikers, rollerskaters and strollers regardless of the weather. The paved trail circles the lake and has two "lanes" – one for walkers and runners and the other for bikers (though many people don't pay attention to this "rule"). Yes, it is not secluded in the least, but with the breeze that comes from the lake on hot summer days, it make a great place to stay cool while still getting exercise. The lake is also a fantastic place to people watch as well. All walks of life come here. If you get tired, there are plenty of picnic benches to take a break, easy access to restrooms, and lots of grass to lay out on if you feel so inclined.
Centennial Trail
Snohomish Trailhead
402 2nd St.
Snohomish, WA 98290
http://www.centennialtrail.com/
Up north, you'll find the Centennial Trail which was originally a railroad. The 29-mile trail begins (or ends depending on how you look at it) at the Snohomish Trailhead and the other by Nakashima Farm in Arlington. The trail is smooth and flat making it perfect for bike riding and skating. This trail is also one of the quietest around. It is popular, but doesn't see the traffic that Green Lake and the Burke Gilman Trail does.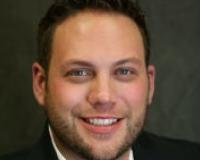 Author:
Ky DeWald
Phone:
206-409-3570
Dated:
May 4th 2017
Views:
326
About Ky: With a decade of experience, Ky's background in mortgage, finance, project management, negotiation...