The Best Of The Greenwood Neighborhood
The Greenwood neighborhood offers much of what you want from the big city (shopping, restaurants and nightlife) and more like some great parks and a strong community vibe. Sure, there is still plenty of traffic here, but not like what you find in downtown and with so many amenities and activities, you won't want to leave as often. Greenwood is a very walkable part of town as well with plenty of shops and businesses to duck into when the weather is bad. Here are just some of the benefits of living here:
Great Parks
Sandal Park offers lots of green grass surrounding by evergreens providing much needed shade on hot days. It features a children's play area, wading pool and basketball hoops with paved pathways to get to and fro. The Seattle Parks Department is currently making plans for a Greenwood/Phinney Park which when completed will features natural play elements, an open lawn, a loop path and large plaza space for special events. Of course, the best in the area is still Greenlake Park. While technically not in the Greenwood neighborhood, it is very close by. The park surrounds Greenlake with a 3-mile long path that is good for walking, biking and roller blading. Lots of trees and grass, playgrounds, wading pool, swimming (in door and outdoor) boating and more.
Great Art and Entertainment
Locals rave about the local Greenwood library that sits above its own parking garage for easy access and free parking. Not too big and not too small with some of the friendliest librarians in town. Greenwood is also home to Taproot Theatre which has been serving the community for 40 years. It is a well-respected theatre offering plays, musicals and classes for all ages bringing in some of Seattle's biggest theatre talent. Finally, the Art Up, Chow Down Art Walk happens the second Friday of every month featuring local artists, musicians and restaurants. Definitely worth checking out.
Great Eats
Greenwood is also home to many coffee shops, restaurants and bars. Some of the more unique include The Angry Beaver which is Seattle's only Canadian-themed bar. Everything is made fresh including poutine and gourmet burgers. They are also known for their special "Moose Antler" dessert which is a deep fried pancake shaped in a beaver tail topped with maple syrup, cinnamon, powdered sugar and vanilla ice cream! If you're not a hockey fan, don't bother. The Yard Café features 18 rotating local beers on tap and the food is a mix of Latin cuisine and American pub style. Not too fancy, but not a hole in the wall either. The place serves brunch, lunch and dinner.
http://seattle.findwell.com/seattle-neighborhoods/greenwood/
http://taproottheatre.org/
http://www.angrybeaverseattle.com/
http://theyardcafe.com/#about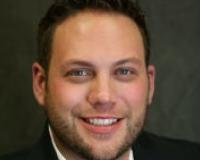 Author:
Ky DeWald
Phone:
206-409-3570
Dated:
March 15th 2017
Views:
302
About Ky: With a decade of experience, Ky's background in mortgage, finance, project management, negotiation...