The Best Of Ballard
What makes Ballard unique is its rich Scandinavian heritage. Local media enjoys teasing that the neighborhood is full of slow drivers and everyone says, "Uff-da" with every sentence that is uttered. Neither is true of course and more respect is given at the Nordic Heritage Museum, but overall, Ballardites tend to have a good sense of humor. The neighborhood is also known for the being the home of restaurateur Chef Tom Douglas, the Ballard Locks, the Ballard Farmer's Market and the beautiful parks and gardens. It is considered a very "walkable" city with a high score of 88 by Walk Score, meaning that just about anything you need can be found just a short jaunt away.
Great Parks
The Hiram M. Chittenden Locks (aka the Ballard Locks) carries more boat traffic than any other lock in the U.S. as it connects boats from Lake Washington to the Puget Sound and vis versa. The park is a popular tourist attraction and is also home to a large fish ladder with viewing rooms. However, the crown jewel of the neighborhood is the Golden Gardens park which features fantastic views of Puget Sound and the Olympic Mountains. Whether you prefer to fish from the pier or enjoy exploring the trails through the forest and rugged coastline, there is much to appreciate. The park also features a sandy beach and an off-leash dog park to keep Fido happy.
Great Entertainment
Ballard has a nice selection of art galleries, museums and the famed farmer's market which is open year-round on Sundays. In addition to a selection of produce, you'll also see cooking demonstrations, live entertainment, arts and crafters, fresh flowers and more. The Nordic Heritage Museum (https://nordicmuseum.org/) offers a place to experience the art and traditions from immigrants of Denmark, Finland, Iceland, Norway and Sweden. The museum is so popular, it is currently going through an expansion with an even larger facility opening sometime in 2018. The Contemporary Arts Center (https://www.contemporaryartscenter.org/) is almost the opposite providing exhibitions and performances of regional artists.
Great Eats
Ballard is home to The Walrus and the Carpenter restaurant (www.thewalrusbar.com) where the menu changes every day but staples like fresh oysters, fish and shellfish are always on the menu. The restaurant also offers a nice variety of meat and cheese entrees, baked goods and garden salads. The big breakfast spot in town is also the tiniest. The Fat Hen (www.thefathen.com) only has seating for 25 and many locales will spend their mornings waiting in line on the weekends, but are rewarded with delicious varieties of egg benedicts, casseroles, house-made pasteries and more all to be enjoyed with espresso beverages.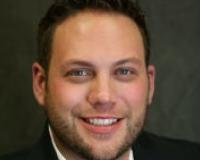 Author:
Ky DeWald
Phone:
206-409-3570
Dated:
June 1st 2017
Views:
247
About Ky: With a decade of experience, Ky's background in mortgage, finance, project management, negotiation...