The Best Beaches Of Seattle
If you are new to Seattle, you might not believe this, but some days during each summer, it really gets hot around here. Since you can only spend some much time in movie theaters and the frozen food section at the local grocery store, you might want to check out one of these local parks to catch a cool breeze, walk the beach or maybe even swim a few laps.

Alki Beach
1100 Alki Ave. SW, Seattle, WA 98116
Located at the westernmost point of West Seattle, Alki Beach offers amazing views of Puget Sound and the Olympic Mountains along the paths from Elliott Bay Beach to Duwamish Head. The beach is a favorite of sunbathers, especially on the weekends. You'll also find the 1912 Alki Point Lighthouse here as well as a scale replica of the Statue of Liberty which has been standing since 1952.
Discovery Park
3801 W. Government Way, Seattle, WA 98199
Discovery Park is also known for its sweeping views of the Magnolia Bluff, the Cascade Mountains Range and the Olympic Mountain Range along a pathway that runs parallel to the ocean. Over by Lighthouse Point, the North and Southside beaches merge which is pretty spectacular in itself.
Green Lake Park
7201 E Green Lake Dr. N., Seattle, WA 98115
While Green Lake Park is very popular for walkers, bikers, roller-skaters and strollers, the lake is also a great place for picnic, letting little ones play in the wading pool, the older kids splash in the swimming area and for the slightly more adventurous, kayak, canoe or even paddleboat across the lake. The lake is also a fantastic place to people watch. All walks of life come here. If you get tired, there are plenty of picnic benches, large shady areas and lots of green grass to lay out on if you feel so inclined. The park is also close to coffee and ice cream shops if the need arises.
Richmond Beach Saltwater Park
2021 NW 190th St., Shoreline, WA 98177
While this park has a somewhat notorious reputation for being one of Shoreline's more windier locations, it actually works in your favorite during the really hot days in late summer. Here you'll find sand dunes, saltwater, sunshine and a cool breeze on the other side of a pedestrian bridge. It is also known for being a great location to watch kite boarders doing their tricks on the water.
Echo Lake Park
19901 Ashworth Ave. N., Shoreline, WA 98133
Echo Lake Park isn't as well-known as others in the Greater Seattle area. It's close by the Aurora Village Shopping Center, so it almost sneaks up on you. It's a smaller park that is described by some as charming. It has a small gravel beach that still looks great with the park's fairly recent renovations. Just beyond the beach area is a raised section that features a railing that overlooks cattails beside the lake.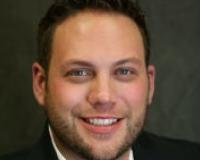 Author:
Ky DeWald
Phone:
206-409-3570
Dated:
July 5th 2018
Views:
455
About Ky: With a decade of experience, Ky's background in mortgage, finance, project management, negotiation...