The Beer Here
For millions of Americans, especially millennials, craft brewing is a Big Deal and visits to breweries – a phenomenon that our grandparents likely never experienced once in their entire lives – are something we do as a matter of routine. Craft beer is everywhere, these days. Over 4,200 hundred breweries are now operating in the United States, the highest number since the late 1800s, and one that's rising daily.
For much of the US, Seattle's and, indeed, Washington's beer culture is far more of an unknown commodity than those of Colorado and California and Oregon. Why? Because, even though Washington varies monthly between being the second or third-largest state in total beer production – behind only California and duking it out with Colorado – all of us folks up here in the Evergreen State drank what we made. Canned or bottled beers were fairly uncommon; for decades, the only Washington beer you could find east of Montana was Red Hook…which is not anywhere near the best made in the state. Even today, that hasn't completely changed but those decades of growing a vibrant beer culture have made Washington a place where truly exceptional breweries are the norm and Seattle is – as in culture and population and economic terms – the epicenter of Washington beer.
There are over sixty – that's right, 60 – breweries in King County alone and, as of this post, twelve more have already been licensed. Walking down to the neighborhood brewery for a growler of something cold and wonderful is a possibility in nearly every part of the city of Seattle. Brands like Pyramid and Elysian and Pike Brewing, names that most American beer fans already know, coexist comfortably with names like Standard and Seapine and Holy Mountain and Two Beers and Big Time and Maritime Pacific and Hale's Ales and Tin Dog and Reuben's Brews…and on and on. Some of these companies, like Reuben's Brews and Holy Mountain, have already gained national recognition as some of the top emerging breweries in the US, and newcomer, Cloudburst Brewing, is just barely open and already being written about in the East Coast and Midwest press. Seattle, every bit as much as its more famous cousin to the south, Portland, is an absolute mecca for fans of our country's craft beer culture. In Ballard, Seattle's city-within-a-city, just northwest of downtown, there are eleven breweries within a radius of less than ¾ of a mile! Extend that out to two miles and the number is twenty-three. Besides the breweries, alehouses and beer shops are scattered all over the city and close-in 'burbs and even drug store chains like local icon, Bartell Drugs, are selling growler fills. Most Seattle restaurants offer beer pairings for their menu items that are just a thoughtful and harmonious as their wine offerings and much of what they pour is made within fifteen miles of their front door.
Most wine lovers already know of the shocking rise in international profile of Washington's wine community and many travel to Seattle just for the twenty minute trip out to Woodinville, where 50+ wineries dot the landscape in a town of just over ten thousand souls. But the true wine culture – and almost all its grapes – is centered on the far side of the state, in Yakima and Prosser and Walla Walla. Washington's beer culture is dead-centered on Seattle and beer fans will find precious few places in the world that offer the sheer number and uniform quality of the Seattle area's makers of fine artisan ales.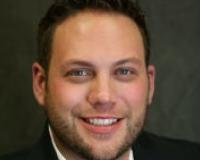 Author:
Ky DeWald
Phone:
206-409-3570
Dated:
March 7th 2016
Views:
1,567
About Ky: With a decade of experience, Ky's background in mortgage, finance, project management, negotiation...