The Basic Layout Part 1
Yeah, like most larger American cities, Seattle is a bit complex. Cities, of course, grown organically, like coral reefs, and they tend to develop neighborhoods and areas of name by the natural dynamic of people choosing them and building houses and businesses. Seattle can be, for the newly-arrived, a little puzzling. And certainly, driving around in the Seattle metro will take some figuring out.
We're going to give you a real insider's look at the city, quadrant by quadrant. We queried two dozen long-term residents and natives and asked for their ratings, on a ten-point scale, of the desirability of each Seattle neighborhood as a place to live. The shocking thing was that no area in Seattle got an unfavorable rating! It seemed statistically unlikely but there it was and it tells you a bit of just how great a place to put down some roots this fascinating city really is.
Today, we're looking at the North End of Seattle and its labyrinth of established neighborhoods. For purposes of clarity, we didn't include areas you won't easily find in an atlas or on Mapquest or Google Maps. Here's what we found, along with some short. compiled comments:
Fremont: 8.8/ "Nutty, fun, ridiculously eclectic. Where else in the US will you find a rocket, a statue of Lenin, guys walking around in clown drag, and four breweries in less than a square mile? And, some of the city's best food!"
Ballard: 9.0/ "Lots of sweet-natured Scandinavians, great restaurants, crazy-fresh seafood, beautiful waterfront park, and nearly a dozen breweries. And it's almost amazingly quiet!"
Wallingford: 9.0/ "Fremont crazy meets University academics. Busy, cool, neighborly. We got to know our neighbors almost instantly and the shopkeepers are even sweet. And, there's a Dick's Hamburgers!"
University District: 8.9/ "Bustling, youthful energy, cultural goldmine. Most eclectic food in Seattle. Farmers Market is a real gem. A little crowded and noisy but just the place for younger couples."
Ravenna: 9.0/ "Surprisingly small-town for being right next to the U. Tree-lined streets, small businesses, easy access to major roads, and a bicyclist's dream! Anchored by Whole Foods Market."
Laurelhurst: 9.3/ "Serious money, big homes, great view of the lake. Ultra-quiet and almost no traffic in the residential areas. You can walk to Husky games and University Village Shopping Center is right there."
Sand Point: 9.4/ "Pleasant, shaded, wide streets, friendly neighbors. East access to the University, Magnuson Park cultural center is always jumpin'. Some pricey housing along the lake."
Crown Hill/Loyal Heights: 9.0/ "Ballard's blue-collar neighborhoods. Quiet and sedate, with lots of small businesses tucked into unlikely places. Lots of academics and young professionals. Pretty and friendly."
Greenwood: 9.1/ "Seattle's true arts nexus. Lots of small, interesting places to eat, lots of crafts and bookstores, theaters, and bars. Cheapest rents in the city and reasonable housing prices."
Northgate/Pinehurst: 9.4/ "Like living out of Seattle. Small-town atmosphere, with great shopping, and easy on/off to I-5. A little self-contained town with everything you'd ever need. Great mall!"
Lake City: 8.6/ "Seattle's most blue-collar area. Lots of Mom 'N' Pop businesses, shady lanes, some waterfront, and just a mile or two from the Eastside suburbs. Lowest housing prices in the city."
Bitter Lake/Broadview: 9.4/ "Lovely almost suburban feel. Trees everywhere, larger homes on some land, friendly neighbors, not much commerce. Waterfront homes in Broadview and some great food!"
It's been said many times and it's still true: Seattle is like a collection of small, gem-like villages, all connected but all distinct and with their own character. It's a cliché, we know, but in Seattle…there really is something for everybody.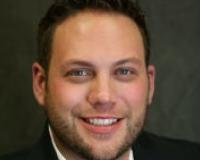 Author:
Ky DeWald
Phone:
206-409-3570
Dated:
May 16th 2016
Views:
671
About Ky: With a decade of experience, Ky's background in mortgage, finance, project management, negotiation...