That Swoopy Thing
Okay, let's just get this right out in the open, before you ever think of moving to Seattle:
From time to time, you're going to be driving up Fifth Avenue in downtown or along Denney Way and you're going to see…EMP.
Don't panic. It's just a building. We haven't been invaded by aliens and that not a lava vent. And don't freak out and yank the battery out of your smartphone, as it doesn't stand for Electro-Magnetic Pulse, either. It's the Experience Music Project and it's been around, now, for sixteen years, hunkered down there on the corner of 5th and Thomas, right smack in the path of the Seattle monorail, which actually goes through the building. It is true, of course, that being right next to the Space Needle, the impact of EMP may be muted a bit because of the Needle's iconic spell but, sitting anywhere else…well, there have been reports of, uh, overserved individuals catching sight of it and running the other way.
The Experience Music Project, as you probably already know, is the brainchild of Microsoft founder and billionaire owner of the Seattle Seahawks and Portland Trailblazers, Paul Allen, who commissioned the construction of the site in the late 1990s, and hired eccentric architectural genius, Frank Gehry, to design it, offering only the instruction that he wanted a building that "looks 'swoopy', like Jimi Hendrix's music sounds". Mission Accomplished. For those of us who loved Hendrix, EMP is a visual evocation of the exact aural landscape of the guitar solo from "Voodoo Chile", the main tune that Gehry admitted to using as inspiration. Gehry bought a half dozen or so electric guitars and cut them up into their constituent shapes, recombining them to start a basic sketch of what the building would eventually be. His devotion to Allen's ideal led him to design a structure that, inside, is as awe-inspiring and soaring as any cathedral and whose spaces suggest the human body, flowers, animal shapes, and nearly anything other than any of the standard forms for a public building. Over its decade and a half history, EMP has become alternately one of the most admired, photographed, and visited buildings in the US, as well as one of the most reviled. Locals are divided just about 50/50 on "Love It!" or "Hate It!" Detractors complain that it has no continuity with its surroundings (and, indeed, where would it be in harmony with its surroundings, unless Mars was suddenly colonized?) and represents the triumph of money and position over civic pride. Those folks have found opposition hard going, as Paul Allen loves the place and paid for every rivet used in making it.
Those of us who love EMP embrace its forthright weirdness and sensual shapes as an island of architectural freshness in a sea of urban American sameness, while celebrating
its mission to commemorate modern rock music and culture. Concerts in the building's towering concert venue, Sky Church, are among the most electric and involving music experiences to be found anywhere on the planet, with a 360-degree environment that's filled with state-of-the-art technological equipment, both audial and visual, that envelopes audience and performers in a total music experience. The dozens of nooks and crannies and exhibit halls are crammed with memorabilia and mementos from rock musicians of all eras, with one gallery devoted exclusively to Hendrix. Hand-on exhibits allow visitors to find out what it's like to sing and play in an actual recording studio and there's even an on-site restaurant, The POP Kitchen and Bar, along with a gift shop that's as well-stocked as most stand-alone record shops.
For those who are avid fans of both rock music and architecture, an afternoon at EMP is a genuine Must See when visiting Seattle and a Must See Frequently for those of us fortunate enough to live here.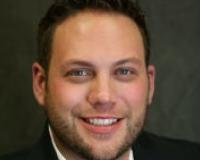 Author:
Ky DeWald
Phone:
206-409-3570
Dated:
July 22nd 2016
Views:
551
About Ky: With a decade of experience, Ky's background in mortgage, finance, project management, negotiation...