Tell Me About Seattle
Let's say you're thinking of moving to Seattle. You probably know somebody here or have a friend who does; nowadays, most people do. So, you call 'em and say "Tell me about Seattle"…what do they say? Dry facts and figures? The current census? Median income? No, of course not. They tell you about their experience of living here, being here, and whether or not they enjoy it.
For a travel website post in 2013, we interviewed thirty-five locals, here in the Seattle area. Just in case you don't have a friend (or a friend of a friend) here in The Emerald City, let these folks give you some idea – beyond all the splashy facts 'n' figures – about Life In Seattle…
"…I studied architecture in college and it ruined me for life. (laughs) Now, my idea of a good time is walking around, looking at buildings. Seattle is great for that. Where else will you find a Frank Gehry fantasy like EMP, just blocks from a Rem Koolhaas public library and The Arctic Building that's covered with terra cotta walrus heads, all bookended by The Space Needle and the two stadiums? I've probably spent a hundred hours just walking around downtown and I haven't even started on the neighborhoods!"
"I was a huge sports fan before we moved up here from Santa Clara, but I was casual about it. We maybe went to a Niners game a season, if that, and we never saw a Warriors game at all. Now, we have season tickets to the Seahawks and Mariners and I can't stand the Forty-Niners! This place, the people, the energy in the stadiums…it kinda gets in your blood, y'know?"
"My perfect Seattle day is shopping for produce early in the morning, when the vendors at Pike Place Market are just opening. I go to Le Panier and get a chocolate croissant and take that to the original Starbucks, about a hundred feet away, and get a cappuccino. I put the food in the car and go down to the waterfront and walk until eleven or so and then have lunch at Le Pichet or get a little picnic to take up to Kerry Park. Then…shopping! Nordstrom's, H&M, Macy's, Betsey Johnson, all those shops around Westlake Square! I meet my husband when he gets off work and we go to The Pink Door for dinner…Honestly, I've never found any place that's more interesting for just…'being there' than Seattle."
"I discovered Georgetown not long ago and I'm just…fascinated by it. It's the old industrial area south of downtown and it's full of old warehouses and factories and hotels that are being slowly gentrified. It's really a slice of the old, un-glamorous Seattle of the Klondike days; almost like something out of 'Eraserhead'! (laughs) I like to get breakfast at Jules May or The Hangar Café, a pizza at Via Tribunali, if I'm feeling traditional or at Stellar Pizza if I'm not. Then, I visit the breweries, Georgetown Brewing or Machine House, for a pint before heading home. I find that I like my Seattle without the veneer of modern trendiness and Georgetown is a straight shot of that."
"Ballard is just fascinating. It's where the ships from "Deadliest Catch" berth and the community is still lots of Scandinavian families, sprinkled with hipsters. The Ballard Locks that pass ships from Lake Washington and Lake Union into Puget Sound are a trip, especially the salmon ladder! And there are maybe ten breweries, dozens of funky little eateries, boutiques, distilleries, ice cream shops…a little of everything…I almost wished we had moved there, except that I'd play hooky from work, just to hang out.(laughs)"
Got more questions about Seattle? We'll have more personal stories like these as time goes by…stories from friends you just haven't yet met.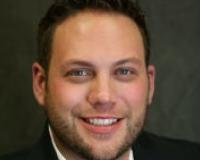 Author:
Ky DeWald
Phone:
206-409-3570
Dated:
May 6th 2016
Views:
624
About Ky: With a decade of experience, Ky's background in mortgage, finance, project management, negotiation...