Take A Walk On The Wild Side
Animals and marine life are amazing to watch, study and appreciate. For those who live in Seattle, they don't have to go far to see these wonderful creatures interact within their own habitats. The greater Seattle area is home to a handful of animal adventure parks that emphasize taking great care of these creatures while also providing many learning opportunities.
Woodland Park Zoo
5500 Phinney Ave. N.
Seattle, WA 98103
(206) 548-2500
www.zoo.org

The Woodland Park Zoo has seen many changes since it's humble beginning as a deer park in 1893. As the zoo grew, many of the animals were kept in cages, but treated well. In the late 70s though, the zoo began to remodel with an ecological approach to zoo design allowing more animals to roam in much larger areas that matched their natural habitat. Today, the zoo's 92 acres are divided into "bioclimatic zones featuring different natural habitats ranging from humid tropical rain forests and coastal deserts to temperate rain forests like those of the Pacific Northwest." Here you'll find the African Savanna, Primate Islands, Australasia, North American Marsh and Swamp, Tropical Rain Forest, Tropical Asia, Northern Trail and more. Today, the Woodland Park Zoo cares for about 1,000 animals (40 of them endangered and 17 considered vulnerable) with more than 300 species. It is also home to 92,000 plants and trees and one very old (1918) antique carousel. They also have the easiest website to remember.
Seattle Aquarium
1483 Alaskan Way
Pier 59
Seattle, WA 98101
http://www.seattleaquarium.org
Built on the picturesque Puget Sound waterfront, the Seattle Aquarium was built in 1977 and is the ninth largest in the United States and one of the top five visitor attractions in Seattle. The aquarium went through an extensive remodel in 2007 and new features six major exhibits: Window on Washington Waters, Life on the Edge, Pacific Coral Reef, Underwater Dome, Birds & Shores and Marine Mammals. The harbor seals is the aquarium's newest exhibit which opened in 2013. There is lots to see here but the most popular is probably the Underwater Dome where visitors are surrounded by the sea life of Puget Sound.
Northwest Trek

11610 Trek Dr. E.
Eatonville, WA 98328
(360) 832-6117
www.nwtrek.org
You won't find exotic animals on the 436 acres of meadows and forests of Northwest Trek, but you won't see any cages either. The park includes a 50-minute long tram tour that travels across the grounds to give visitors up close views of wild animals that actually live in the Northwest including moose, elk, bison, goats and more. The tram is also a nice feature for those occasional rainy days keeping guests dry. The park is also home to a number of exhibits with natural surroundings that house black bears, gray wolves, bobcats, river otters, red foxes and more. Northwest Trek has a large play area were restless kids can burn off some energy and for the thrill seekers, the park added the "Zip Wild Challenge Courses" a few years ago that features zip lines and ropes courses designed for different ages.
Port Defiance Zoo and Aquarium
5400 N. Pearl St.
Tacoma, WA 98407
(253) 591-5337
http://www.pdza.org
The Port Defiance Zoo and Aquarium combines the best zoo and aquarium experiences and puts them both into one park and while smaller than the Woodland Park Zoo, it continues to get better and better This park is currently working on adding a new environmental learning center by the fall of 2017 and a new Pacific Seas Aquarium expansion opening the summer of 2018. Until then, there is still plenty to see in the themed areas including: Arctic Tundra, Rocky Shores, Red Wolf Woods, Asian Forest Sanctuary and the Marine Discovery Center where you can get up close to real sharks thanks to the super-thick wall of glass. The park also features the Asian Elephant Barn, camel rides, Kid's Zone, Wild Wonders Outdoor Theater and their own carousel.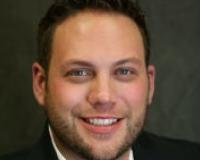 Author:
Ky DeWald
Phone:
206-409-3570
Dated:
April 17th 2017
Views:
255
About Ky: With a decade of experience, Ky's background in mortgage, finance, project management, negotiation...