THE Seattle Pastry Destinations
Even the worst day came seem a little bit better with the aid of a good pastry and while you can find doughnuts at your local grocery store, nothing beats the expertise of a "real" bakery. Here are some of Seattle's best:

Bakery Nouveau - http://www.bakerynouveau.com/
4737 California Ave, SW., Seattle, WA 98116 - (206) 923-0534
And
137 15th Ave E, Seattle WA 98112 – (206) 858-6957
William Leaman brings his 20 years of experience in pastry, bread and chocolate to two Bakery Nouveau locations in West Seattle and Capitol Hill. He was the captain of the 2005 Bread Bakers Guild Team USA (who knew there was such a thing?), has been the chosen winner for numerous awards including Best Bakery and scores 28 out of 30 points on Zagat. Bakery Nouveau is known for the breakfast pastries, macarons, breads, desserts, holiday treats, savory items and just about anything that includes chocolate.
Dahlia Bakery – https://www.dahliabakery.com/
2001 4th Ave., Seattle, WA 98121 - (206) 441-4540
If you have ever tasted Tom Douglas' Triple Coconut Cream Pie, you know that it is reason enough to visit this shop. Working for Douglas since 2011, Brittany Bardeleben serves as the head pastry chef and creates wonderful creations every day in small batches. Assisting her are Stacy Fortner (who has a Bakery and Pastry Arts degree) and Head Bread Baker, Wendy Scherer. Breakfast and lunch options include a large variety of breads, pastries, cookies, pies and cakes.
Three Girls Bakery - https://www.threegirlsbakery.com/
1514 Pike Pl Ste 1, Seattle, WA 98101 - (206) 622-1045
Three Girls Bakery has the distinction of being the first business that was licensed to operate by a woman in the city and the longest continually running business in Pike Place Market. The place has been in operation since 1912 baking up tasty pastries and delightful cookies daily. They also offer fresh bread from other bakeries in the city giving a greater variety of choices and if anything is leftover, they donated to local food bank. Three Girls is also a great spot for lunch as they serve up a good variety of soups and sandwiches in their luncheonette.
Larsen's Original Bakery - http://www.larsensbakery.com/
8000 24th Ave. NW, Seattle, WA 98117 - (206) 782-8285
After learning the art of making pastries at the age of 14 in Copenhagen, Poul Larsen became an apprentice to one of the best chefs in Denmark. He later set up shop in the Ballard neighborhood in Seattle in 1974. If you are ever invited to a wedding where the cake was made by Larsen's, don't skip the reception. Here you'll find authentic Kransekage, Kringle, Danish Pastries, breads, cookies, cakes and more. Some of these treats are even made with special imported ingredients shipped from Denmark and the rest are made with fresh local ingredients whenever possible.
Despi Delite Bakery - despidelitebakery.com
2701 15th Ave. S., Seattle, WA 98144 – (206) 325-2114
Serving the Beacon Hill neighborhood for over 20 years, Despi Delite Bakery creates doughnuts bigger than your head, wonderfully decorated celebration cakes, Filipino breads and lots of items made from ube, a purple-colored yam that gives everything they make a nice purple hue. Perhaps the most unique item is the ube custard-filled donut or the ube bread with its distinctive purple center. You won't find these items at most bakeries. You'll also find many sweet and savory items here as well.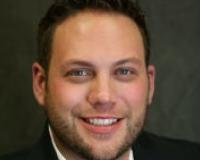 Author:
Ky DeWald
Phone:
206-409-3570
Dated:
September 20th 2017
Views:
313
About Ky: With a decade of experience, Ky's background in mortgage, finance, project management, negotiation...