Super Stage Shows To See In Seattle This Summer
No matter how good the musical movie or how dramatic that film is, there is nothing like watching a live performance and in Seattle, you have access to some of the best. Some theatres in the area present shows that are huge with grandiose sets while others are more intimate where you sit up close next to the action, but whatever the case, all of them are great. Here are some of the best shows in town this summer.

Hairspray


Village Theatre Issaquah – Now through July 1, 2018
Francis J. Gaudette Theatre, 303 Front St., Issaquah 98027 - (425) 392-2202
Village Theatre Everett – July 6-29, 2018
Everett Performing Arts Center, 2710 Wetmore Ave., Everett 98201 - (425) 257-8600
Perhaps that world's most famous musical based in Baltimore, Hairspray features big girl Tracy Turnblad and her big hair with big dreams – to appear on the locally-produced dance TV show, push aside the reigning dancing queen teen, fall in love with boy out of her league and get involved with civil rights without messing her 'do! Hairspray is a Tony and Drama Desk award-winning musical that will have you tapping your feet long after you left the theatre.
Sweet Land, the Musical


Taproot Theatre Company – July 11 – August 18, 2018
204 N. 85th St., Seattle 98103 - (206) 781-9707
In this musical, Inge, a young German woman takes the chance of the lifetime by traveling across the world to marry Olaf, a man whom she has never met. While the couple are thrilled with the adventure, their courtship leads to suspicion and prejudice among their friends and family, but the couple show their true colors when hard times falls on those around them.
Lauren Weedman Doesn't Live Here Anymore


ACT: A Contemporary Theatre – July 20 – August 12, 2018
700 Union St., Seattle 98101 – (206) 292-7676
Actress and playwright, Lauren Weedman (and her alter ego Tami Lisa) star with her band in this unique comedy/drama/musical than begins with the heartbreak of divorce and winds through self-discovery. Audiences can't say enough good things about this show that is hilarious and yet emotion-bending as well.
Wooden O
Seattle Shakespeare Company
(206) 733-8228
All summer long, the Seattle Shakespeare Company will traveling out and about presenting free performances of classical plays in various city parks around the Puget Sound under the umbrella they call, Wooden O. The Seattle Shakespeare Company will be presenting "The Merry Wives of Windsor" and "King Lear." The former is a comedy where a fat knight pushes his luck by trying to seduce two wealthy wives, but it turns out that these two can see his schemes a mile away and do what they can to scam the scammer. "King Lear" on the other hand is a sobering tale of an aging monarch who plans to divide up his kingdom and wealth between his daughters overestimating their love and loyalty for him. In his last days he sees his kingdom ripped from his hands and discovers his own humanity. For more show information including times and locations, visit the Seattle Shakespeare website.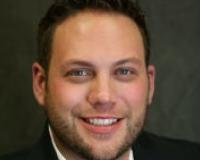 Author:
Ky DeWald
Phone:
206-409-3570
Dated:
June 21st 2018
Views:
305
About Ky: With a decade of experience, Ky's background in mortgage, finance, project management, negotiation...