Super Stage Shows To See In Seattle This Spring
No matter how good the musical movie or how dramatic that film is, there is nothing like watching a live performance and in Seattle, you have access to some of the best. Some theatres in the area present shows that are huge with grandiose sets while others are more intimate where you sit up close next to the action, but whatever the case, all of them are great. Here are some of the best shows in town this spring.

String
Village Theatre Issaquah - Mar. 15-Apr. 22, 2018
Francis J. Gaudette Theatre, 303 Front St., Issaquah 98027 - (425) 392-2202
Village Theatre Everett – Apr. 27 – May 20, 2018
Everett Performing Arts Center, 2710 Wetmore Ave., Everett 98201 - (425) 257-8600
Village Theatre presents a whole new musical show based in Greek mythology. "String" is being billed as "a fun and fresh fable about fate, love, and the wonders of chocolate" that begins on a mountain with the Greek god Zeus and ends with three sisters being banished to the mortal world among the modern skyscrapers.
Crowns
Taproot Theatre Company – Mar. 21 – Apr. 21, 2018
204 N. 85th St., Seattle 98103 - (206) 781-9707
This musical tale takes place in Brooklyn where a young woman struggles to find her place in the world (haven't we all been there?) when she find herself encircled by a group of women that build her up with gospel musical and stories about faith, fortitude and pride. It serves as a reminder that we are all unique and we each express ourselves differently.
The Great Leap
Seattle Repertory Theatre – Mar. 23 – Apr. 22, 2018
155 Mercer St., Seattle, WA 98109 - (206) 443-2210
Just like the sport it represents, "The Great Leap" bounces back and from China in 1971 with Beijing University's basketball Coach Wen Chang and San Francisco's Chinatown in 1989 with a short kid named Manford with an incredible skill. "As the story leaps back and forth in time, Wen Chang and Manford play the game, facing unimaginable cultural barriers and as they circle ever closer to one another, an undeniable truth is revealed: Sometimes there's more to life than making the shot."
Kiss Me, Kate
5th Avenue Theatre – Apr. 6 – 29, 2018
1308 5th Ave., Seattle 98101 - (206) 625-1900
For those unaware, "Kiss Me Kate" is a play-within-a-play taking the story of William Shakespeare's "The Taming of the Shrew" and giving it a modern twist. It's a musical about a theatre group putting on the classic show, but In this "battle of the sexes" story, the feud is between the show's leading man and his ex-wife. This is the 70th year of this Tony Award-winning Cole Porter musical.
The Lamp is the Moon
Seattle Children's Theatre – Apr. 12 – May 20, 2018
201 Thomas St., Seattle 98109 - (206) 441-3322
Seattle Children's Theatre productions are always a delight for kids (as well as the parents who bring them to the show) and "The Lamp is the Moon" is no exception. Based on the children's book of the same name, this story is centered on a young little girl who is too awake to take her nap. She would rather explore and on this particular day, she's going to the moon via table lamp.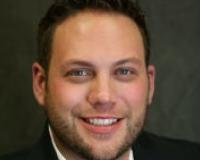 Author:
Ky DeWald
Phone:
206-409-3570
Dated:
March 12th 2018
Views:
441
About Ky: With a decade of experience, Ky's background in mortgage, finance, project management, negotiation...