Speedy Food Spots In Downtown Seattle That Are Not Fast Food Joints
When did fast food get such a bad rap? Just because a meal is served super quick does not mean that you'll have to deal with clowns, unruly children and upset stomachs. If you work in downtown Seattle, you already know that you should get up every once and a while, stretch and see something other than the four walls of your cubicle. Here are five great places to try that are nearby and will let you get back to work before the clock strikes one!

Great State Burger
2041 7th Ave., Seattle, WA 98121 - (206) 775-7880
Okay, okay – we know. Hamburgers are a fast food staple but promise us, Great State Burger is much more. The place prides itself on creating really tasty burgers and "fast service for the 21st century customer." They use the best ingredients out there including organically raised, grass-fed and grass-finished beef from Gebbers Cattle ranch in Brewster, WA. They are also a bit hippie-ish too in that all of their packaging (including soda cups, lids, straws, napkins, tray paper, bags, drink trays and cutlery) are 100% compostable, so you can feel good about not hurting the environment too. A win-win!
Dragonfish Asian Café
722 Pine St., Seattle, WA 98101 - (206) 467-7777
Though Dragonfish Asian Café is located next door to the Paramount Hotel, it is not your typical hotel restaurant. Heck, it's not even your typical Asian restaurant. This place is known for getting good reviews with both its food and quick service. Try the special Lunchtime Bento Boxes which are served from 11:00 a.m. to 3:00 p.m. Choices of boxes include Five Spice Salmon, Lemongrass Chicken, Miso Ribeye, Crab Cakes and a Veggie Spring Roll. The boxes also include a house salad and edamame.
Salumi Artisan Cured Meats
309 3rd Ave S., Seattle, WA 98104 - (206) 621-8772
So while Salumi isn't the fanciest restaurant in town, remember, you didn't visit to lounge around. This Italian sandwich shop combines a traditional Italian Salumeria with newer, state-of-the-art curing equipment which allows Salumi to be able to offer better quality sandwiches, soups and salads on a consistent basis and with the speed you need to get back to work on time. You can order cold sandwiches ahead of time, but if you want your sandwich hot, just come straight in.
Mae Phim Thai
94 Columbia St., Seattle, WA 98104 - (206) 624-2979
Serving up a contemporary spin on classic Thai dishes, Mae Phim Thai prides itself on getting guests in and out within 45 minutes even if there are people outside waiting to get in. However to save time, you'll want to look at the menu before you come since they feature over 30 main dishes which doesn't include another large list of side dishes, salads, starters and more. The specialty here is their variety of curry dishes including Red Chicken, Green Chicken, Curry Noodle Soup, Massaman and Salmon!
Michou Deli
1904 Pike Pl., Seattle, WA 98101 - (206) 448.4758
Michou Deli is home to over 20 $6.16 sandwiches which are all made from scratch with many items plucked right from the Pike Place Market from where it sits. Favorites here include the Pulled Pork with Greens and Smoked Gouda, the Sierra (Roasted chicken, tomatoes, Gouda, sliced red onions, arugula, and house-made chipotle aioli) and the ABBLT (apples, bacon, brie, lettuce and tomato).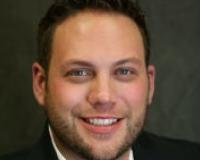 Author:
Ky DeWald
Phone:
206-409-3570
Dated:
February 14th 2018
Views:
339
About Ky: With a decade of experience, Ky's background in mortgage, finance, project management, negotiation...