Seattles Hottest Neighborhoods 2016
Seattle Magazine, like most things in the nation's most eclectic urban area, has its advocates and detractors but even its critics think that the one thing SeaMag does extremely well is deal with the city's many and ultra-colorful neighborhoods, so their annual list of Who's Hot This Year is one of the most popular features. And this 2016 edition is probably going to arouse even more debate than usual.
Not that anybody is arguing with naming areas like Ravenna, West Seattle Junction, Greenwood, Columbia City, and Beacon Hill as the city's most interesting and fastest-growing neighborhoods…but they also named Kirkland, Bothell, Bremerton - none of which is actually in Seattle - and Bellingham, a city eighty-five miles up I-5, almost at the Canadian border! For those of you who are laughing, well, that's just Seattle and few have even turned a hair at the contradictions.
Greenwood is a smallish area of North Seattle, astraddle Greenwood Avenue, that features modest property values, a thriving arts scene, boutiquey shops by the dozens, a vibrant community association, and some of the city's best value restaurants. It is true urban living: houses compact and well-maintained, a plethora of new condo developments, walkable streets, street fairs, and a literacy level that's almost off the charts. Residents of Greenwood are fiercely loyal to the area and their biggest point of pride, The Woodland Park Zoo, is one of the city's true treasures, just one mile south of Greenwood's main intersection.
Ravenna is a small, tree-shaded nichey part of Seattle that's tucked into the area just north of The University of Washington and extending along the I-5 corridor. It's a bicycling mecca, crammed with tiny, jewel-like ethnic restaurants, anchored by one of the area's nicest broad boulevards, and graced with the city's first Whole Foods Market, just to the east side of the interstate. The educational level in Ravenna is probably the city's highest, with nearly a third of the population made up of University faculty and administrators. One of the oldest and most truly genteel parts of Seattle, Ravenna is also a magnet for young musicians and artists and is arguably the epicenter of the city's post-grunge rock scene.
Columbia City and Beacon Hill sit cheek-to-jowl along and below the ridgetop of a long hill that begins just south of downtown Seattle. It's the city's most diverse area and celebrates that in its colorful lamp-post signage that says "Hello and Welcome" in eighteen different languages. Beacon Hill is the corporate home of Amazon and the neighboring streets are lined with homes of Amazon executives, in renovated older houses that are now state of the art modern, wired homes. Restaurants and independent businesses abound in Beacon Hill and down in the valley alongside it, where Columbia City is fast replacing one of Seattle's rare depressed areas with a gentrified enclave of new homes, creative renovations, and business start-ups that range from craft shops and food trucks to software firms and artist studios. Some of the city's top emerging restaurants are located in both neighborhoods and they coexist respectfully with family eateries that have been there for a century.
West Seattle Junction is a specific segment of West Seattle, an area that sits on a huge hill to the southwest of downtown and is, by geography and traffic access, pretty much a city unto itself. The Junction sits at the intersection of West Seattle's main east-west arteries, California Avenue SW and SW Alaska Street. It's the essence of "trendy urban neighborhood", with uber-hip bars and restaurants and theaters and bookstores and cupcake shops and several of the city's best beer shops and alehouses – not to mention one of its oldest businesses, Elliott Bay Brewery – all packed into a compact and very walkable twenty square blocks. The spiritual heart of Seattle music scene, Easy Street Records & Café, occupies the dead-center of the main nexus, squarely at California and Alaska.
Neighborhoods in Seattle are like snowflakes: no two are exactly alike and this list from Seattle Magazine barely scratches the surface of the wonderful, varied, eccentric character that makes up what all of us love about the idea of "Seattle". The phrase "Something for Everybody" may not have been coined to describe Seattle…but it absolutely fits.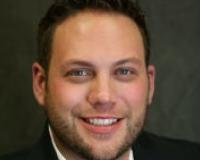 Author:
Ky DeWald
Phone:
206-409-3570
Dated:
March 17th 2016
Views:
589
About Ky: With a decade of experience, Ky's background in mortgage, finance, project management, negotiation...