Seattles Fall Festivals Of Fun
Just because summer is over and the kids are back in school doesn't mean that the fun needs to end. September is a great month to live in Seattle. The weather is still pretty warm during the day, the nights cool off nicely and we've got a slew of fun of festivals to keep you going before the big holiday rush. This month includes a mega music festival, a celebration of blackberries, an old-fashioned fair, an immigration celebration and premature Oktoberfest.

Bumpershoot
Seattle Center, 305 Harrison St, Seattle, WA 98109
Named after the humble umbrella, The Bumpershoot festival is held every Labor Day weekend at the Seattle Center. Nearly 50 years of age, thousands come through the gates to enjoy music of all kinds, comedy, spoken word, dance, live theatre and more at both indoor and outdoor stages. All performances areas and venues and designed for all-ages, however the material shared may not be appropriate for children. However, there is a special children's programming area for kids age 12 and under. Some areas are marked as "Emerald" or "VIP" where alcohol is allowed but children are not. This year's Bumpershoot will be held August 31 through September 2, 2018.
Blackberry Festival
245 4th Street, Suite 202, Bremerton, WA 98337
Also held during the Labor Day weekend, the 29th Annual Blackberry Festival will be held on the waterfront boardwalk in downtown Bremerton on September 1-3, 2018. The free, family-friendly festival serves up lots of entertainment and fun surrounded by blackberry goodness like freshly-made pie, blackberry wine and lemonade. Mom and dad will appreciate that wine tastes are available for just 25 cents each. Hours for this year's festival will be from 10:00 am. - 7:00 p.m. on Saturday, 10:00 a.m.-6:00 p.m. on Sunday and 10:00 a.m.-5:00 p.m. on Monday.
Washington State Fair
110 9th Ave. SE, Puyallup, WA 98371
This year's state fair will be held every day from August 31 – September 23, 2018 (with the exception of all Tuesdays and Wednesday, September 5). You'd better wake up early if you plan on seeing everything this fair has to offer including a rodeo, exhibits, special presentations such as "The Farm at SillyVille," "Discover the Dinosaurs" and "Outpost 47," Cirque Ma'Ceo Equestrian Stunt Show, the world's biggest bounce house, "Pioneer Experience: 1880's Variety Show, "free concerts, lots of rides, lots of food, animals, arts and crafts, kids fun, over 700 vendors. Tickets range from $11-$14 (kids age 5 and under get in free) and parking is $10 (Monday-Friday) and $15 (Saturday and Sunday).
Italian Street Fair
1225 S. Angelo St., Seattle, WA
Originally a one-day religious event that was created in 1926 when Italian immigrants from Naples would congregate in Little Italy in New York City, the Feast of San Gennaro celebrates Saint Januarius, the Patron Saint of Naples. In 2013, the tradition was brought to Seattle's Little Italy neighborhood as a fundraiser. Held in the Georgetown neighborhood, this year's Italian Street Fair will be held Friday, September 7th – 9th. This free family-friendly event includes various food trucks, children's activities, Italian music and vino! The fun happens from 6:00-10:00 p.m. on Friday, 10:00 a.m.-10:00 p.m. on Saturday and 11:00 a.m.-4:00 p.m. on Sunday.
Oktoberfest comes early to the Fremont neighborhood this year. The Fremont Oktoberfest, a strictly 21 and over affair, will be held from Friday, September 21 through Sunday, September 23, however dogs are allowed on Sunday (Dogtoberfest). The hours are from 5:00 – 12:00 p.m. on Friday, 12:00 p.m. to 12:00 a.m. on Saturday and 12:00 p.m. – 6:00 p.m. on Sunday. In addition to a lot of beer (over 100 varieties), a bunch of food trucks will be on site as well.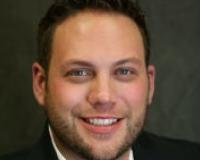 Author:
Ky DeWald
Phone:
206-409-3570
Dated:
August 8th 2018
Views:
101
About Ky: With a decade of experience, Ky's background in mortgage, finance, project management, negotiation...