Seattle Loves Dogs
Sure, Seattle is probably best known for its rain followed by Starbucks coffee, but dogs ranks up pretty high on the list as well. You see a lot more people packing up their dogs to go shopping these days, even big ones, and nobody bats an eye. Yes, service dogs are welcomed everywhere, but in Seattle, all dogs are getting similar treatment. Many offices here are dog-friendly, the city offers 14 off-leash parks and there are even a few indoor dog parks so your pooch doesn't have to get wet.
If you are one of the dog lovers, here are a few more places that you might want to check out if you haven't already:
Stand Up Paddling with Fido
K9 Fun Zone (http://k9funzoneseattle.com/sup-with-your-pup.html)
How cool would it be to go stand up paddling with your pooch? K9 Fun Zone can teach you how to "SUP with your pup" and you don't even have to know how to do it yourself ahead of time. They will teach you and your dog on a super wide board with private and semi-private (two humans, two dogs) classes. Beginning classes are done on land before moving onto the water. On-land sessions (60 minutes) are $45 and on-water classes (also 60 minutes) are $65.
The Ultimate Outdoor Dog Park
West Crest Park (http://www.seattle.gov/parks/find/parks/westcrest-park)
9000 8th Ave. SW
Seattle, WA 98106
Westcrest Park is one of the city's largest outdoor dog parks that stretches 8.4 acres of open spaces and walking paths. The place offers lots a shade, benches and chairs, restroom, play areas and picnic spots for humans and lots of fun for the dogs including their own doggie drinking fountain. There is even a special separated area for smaller or shy dogs so they can have some fun too without feeling intimidated by the "big boys."
A Bakery Gone to the Dogs
Scraps Dog Bakery (http://www.scrapsonline.com/)
900 Lenora St. Suite 120
Seattle, WA 98121
Some human bakeries have been known to create special items for pets, but at Scraps, humans are on their own. While doubling as a full-sized pet store, Scraps offers a gourmet bakery that bakes up colorful birthday cakes, cookies and other treat for dogs of all sizes. Scraps also provides what they call a "urban-chique" shopping experience with only top quality items and top notch customer service including a reward program for frequent shoppers.
Dogs and Beer

House of Ruff (http://www.houseofruff.com/)
2603 S Jackson St.
Seattle, WA
House of Ruff is one state-of-the-art indoor dog park with a climate-controlled space where you help your dog get good and tired before joining others dogs and their owners in the Ruff Lounge where you can grab a beer, eat a snack and watch the game while your dog socializes. Even if you don't have a dog, you're invited to come and hang out. The House of Ruff also offers daycare, overnight boarding, a private self-wash dog station, grooming, puppy socialization sessions and obedience training … for your dog.
Dog-Friendly Bar
Norm's Eatery & Ale House (https://normseatery.com/)
460 N. 36th St.
Seattle, WA 98103
Located in the Fremont neighborhood, Norm's Eatery & Ale House is pet-friendly and is open every day for lunch, dinner and drinks. They even offer a few items on the menu for fido. They also boast of having a wide range of clientele from college students on weekend night to families on weekend days and a fun trivia night on Thursdays. No more leaving spot at home while you go out and have fun.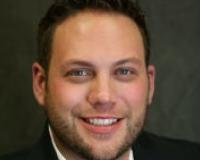 Author:
Ky DeWald
Phone:
206-409-3570
Dated:
February 28th 2017
Views:
442
About Ky: With a decade of experience, Ky's background in mortgage, finance, project management, negotiation...