Safeco Field 101
Baseball is considered by many to be "America's favorite pastime, but if you plan on attending a Seattle Mariners game this summer, the experience can be less than stellar if you go unprepared. If you are a season ticket holder for the Seattle Mariners, you already know all the ins and outs of Safeco Field, but for the casual fan, viewing a simple baseball game can seem daunting. Fear not! We're here to help.

When to Go and Getting There


Whenever you go, do plan to leave early. There are so many factors like Seattle traffic, the weather, parking and just getting into the ballfield can eat up a lot of time and will only make your journey more stressful. The gates at Safeco Field open two hours before each game and there is a lot to see there. If you plan on attending hoping to receive a special freebie given away for a particular game, you'll need to get there even earlier.
There are a lot of parking options near Safeco Field including their own parking garage just a block away. But the closer you are to the field, the more expensive the local lots are. Street parking is available and much of it is free, but be prepared to walk a long distance if you choose that route.
Depending on what other local events are happening at the time, Sunday afternoon games may be your best bet. All street parking is free and traffic is usually lighter. The worst time to go is Friday nights since you are trying to get into the city while everyone working there is trying to get home! If you live South of the Field, consider taking the Sound Transit Light Rail. You'll get there speedy quick and won't have to pay for parking. Taking a Sound Transit bus is a good second choice for anyone.
What to Bring


Be sure to take everything with you when you arrive as guests are not allowed to leave and then re-enter Safeco Field. The roof of Safeco Field is retractable that remains open unless it is raining. With that said, dress for the weather. Bring sunglasses and wear sunscreen for warmer days and bring a blanket for evening games. You can bring in your own food with you with as long as it is wrapped, bagged or carried inside a container. Fruit such as apples and oranges must be quartered. Beverages are not allowed in, but sealed filled water bottles and empty water bottles are. Be sure to pack some patience with that sandwich as it takes a while to get from point A to point B.
For the Kids


Sports is often a crapshoot when it comes to kids. Some will become totally engaged in the game while others will be bored out of their minds. To help with this, the Mariners offer a free Kids Club. Membership includes a welcome packet, newsletter Kids Club badge and lanyard, wiffle ball and choice of drawstring backpacks. You can pick one up at the game. The field also offers a fantastic playground playfield for little ones who can't sit still or become unruly and kids of all ages are invited to meet the Mariner Moose at the Moose Den during different times during each Mariners home game.
Food and Beverage Options


Sure, you'll find peanuts and Cracker Jack at the game, but food and beverage options have grown tremendously over the years. From the classic Garlic Fries to Bubble Tea, there is something for everyone including Prime Rib Sandwiches, Philly Cheesesteak Sandwiches, Barbecue Ribs, Lobster Roll Sandwiches, Gourmet Mini Doughnuts, Wonton Soup and of course classics like hot dogs, hamburgers, pizza and fish and chips. New this year is the Deal of the Day where each game offers a different select food item at a discount up to 50% off. Beer is cheaper too. Now you'll find $5 and $6 beer choices at select locations.
Safeco Field is located at 1250 1st Ave. S., Seattle, WA 98134. You can reach them by phone at 206-346-4000 and the Box Office is 206-346-4001. The Box Office is open seven days a week beginning at 10:00 a.m.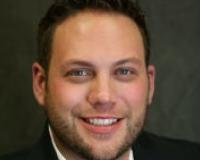 Author:
Ky DeWald
Phone:
206-409-3570
Dated:
May 29th 2018
Views:
335
About Ky: With a decade of experience, Ky's background in mortgage, finance, project management, negotiation...