Rating West Seattle Neighborhoods
Continuing on with our thumbnail sketches of Seattle's unique and (occasionally) eccentric urban villages, this is a quick tour of what is known as the "Westside" of Seattle…a description which openly baffles most newcomers and even some natives, as what we call "West Seattle" actually lies south of downtown. Strictly speaking, "west" in Seattle would be somewhere in the middle of Elliott Bay which, except for some old shipwrecks, octopi, and a few mermaids, is rather sparsely populated, as compared to the rest of the city. All kidding aside, look at a map: West Seattle is west by maybe a few feet. But in terms of its relationship to the rest of the area, it's about as Far Out there as you'll find.
The umbrella monicker of "West Seattle" describes easily the most ethnically and economically diverse section of Seattle. Predictably, water views are plentiful and those property prices run higher, but no one in WS is very far from Puget Sound and water defines this cluster of small, tight-knit neighborhoods. Again, from our panel of twenty-six long-time and native residents of the city, this is what we found. The scores attached to each are based a standard 10-point system, with everything above 8.0 being classed as "Very Good" and anything over 9.0 as "Exceptional". The comments following are compilations of all 26 responses…
West Seattle: 9.3/ "A real urban paradise…water views on three sides and some of the city's best parks and trails…An amazing youth culture in West Seattle proper, with its center at Easy Street Records…a vibrant and friendly arts community…the epicenter of Northwest activism…The one part of Seattle where you will know all your neighbors."
North Admiral: 9.4/ "The north end of West Seattle…awesome views of the Seattle skyline and Harbor Island…you can almost watch ballgames at SafeCo and CenturyLink Fields…one of the area's best gourmet grocers, Metropolitan Market. Try the pastries!...watch the beach circus at Alki from your deck!"
Alki: 9.0/ "Just below the Admiral bluff and completely different…A real beach town, with actual sand and a boardwalk! Okay, so it's concrete, but…cool restaurants and none of the sleaze of a real oceanfront beach town…no place else I'd rather be on those hot end-of-summer afternoons…a real, old-school lighthouse and spectacular views at sunset!"
Fauntleroy: 9.1/ "Just south of West Seattle's core and as laid-back as it gets…the Vashon ferry is right there and Lincoln Park is a maze of trails and gardens…great beer pub, Beverage Place…densely forested and floral, for a true urban neighborhood…the pace is just a lot more mellow than the rest of Seattle."
White Center: 8.7/ "A true urban melting pot…cool little ethnic shops and the best food variety anywhere in the city…Big Al Brewing is a MUST!...where else are you going to find people making fresh tortillas while you wait?...just delightful; a real immigrant community, you'll hear a dozen languages as you walk down 16th Ave…"
Delridge: 8.7/ "Seattle's blue-collar central…the flavor of Old Seattle; a little industrial, a lot cool, very diverse…great bars and restaurants, including the best burger joint in town, Zippy's…less commercial than much of West Seattle, real neighborhoods, with parks and trails…a great and mostly unheralded arts community."
South Park: 8.5/ "Y'know, I think every Seattleite has a soft spot for Southie…This is what old Seattle neighborhoods were really like: families, small businesses, and industry, easily coexisting…a really rejuvenated area, with cool breweries and bodegas and a surprising music scene…used to be a bad part of town and now it's one of the coolest!"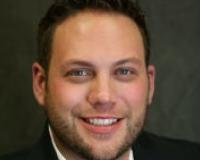 Author:
Ky DeWald
Phone:
206-409-3570
Dated:
May 26th 2016
Views:
644
About Ky: With a decade of experience, Ky's background in mortgage, finance, project management, negotiation...