Planes Trains And Automobiles
If you or your family have a love affair with anything that moves, you'll want to visit these three museums built on the love of transportation and found in the greater Seattle area. Each one offers lessons in history as well as what to expect in the near future regarding travel by planes, trains or automobiles.
Museum of Flight
9404 E. Marginal Way
Seattle, WA 98108
(206) 764-5700
http://www.museumofflight.org/
The Museum of Flight isn't only about airplanes. It shares the history and current technologies for aircrafts as well as spacecrafts through exhibits featuring artifacts, galleries, interactive sections and more. The T. A. Wilson Great Gallery is a huge (six-story) glass and steel exhibit hall that contains 39 full-size historic aircrafts. It is a special place to visit at night in that it is equipped with special lighting at night for a whole different feel.
Special exhibits include Spirit of Flight Photography, Apollo (the first public display of the rocket engine that launched Apollo), the history of Boeing in The Boeing Room, the 737 Airliner Theater, Bush Pilots of Alaska, Inspiring Rockets, a World War II model collection, the Kid's Flight Zone and a lot more.
The Museum of Flight is open daily from 10:00 a.m. to 5:00 p.m. and is free the first Thursday of each month from 5:00-9:00 p.m.
Northwest Railway Museum
9320 Stone Quarry Road
Snoqualmie, WA 98065
(425) 888-3030
www.trainmuseum.org
Check out the Northwest Railway Museum to see firsthand how the railway changed the way the world operates. While most museums are housed in one building, the Northwest Railway Museum consists of a few different locations including the 1890 Snoqualmie Depot, the Centennial Trail Exhibit and the Railway History Center. Originally built in 1890, the Depot is free, operates as a functioning train station and is open seven days a week from 10:00 a.m. to 5:00 p.m. The Train Shed Exhibit Building features locomotives, passenger cars and freight cars. Inside you'll find railroad history exhibits and a gift and book shop offering everything a train lover would love to own.
The Railway Education Center is brand new having just been opened this year. The space includes the storing of historical documents, books, and photographs as well as a public reading room. It is open Thursday-Sunday from 11:00 a.m. – 4:00 p.m. but can only be accessed by train.
Trains regularly depart from the North Bend Depot and Saturdays and Sundays from April through October. Special events throughout the year include "Day Out with Thomas" and the Santa Train during the holidays.
LeMay, America's Car Museum
2702 E D St.
Tacoma, WA 98421
(253) 779-8490
https://www.americascarmuseum.org
This is the place for anyone who is a car-lover. The nine-acre campus is stuffed to the gills with over 300 cars, trucks and motorcycles on display within 12 different galleries. The themes of the different galleries include "Powering the Working Class," "Lucky's Garage: A Tribute to Harold E. LeMay," "Route 66: Dream of the Mother Road," " Legends of Motorsport: The NASCAR Story," "Classics and Custom Coachworks," "British Invasion," "Master Collectors" and "Alternative Propulsion."

Other things to take in that the museum include the Speed Zone racing simulators center, the State Farm movie theatre, and hands-on activities within the Family Zone, a car-themed gift shop, the Classics of the Pacific Grill restaurant more. The museum is open seven days a week from 10:00 a.m. to 5:00 p.m.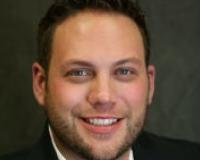 Author:
Ky DeWald
Phone:
206-409-3570
Dated:
September 5th 2017
Views:
200
About Ky: With a decade of experience, Ky's background in mortgage, finance, project management, negotiation...