Picnics In Seattle
Those who live in Seattle know that you can't take any sunny days for granite. If you want to go on a picnic, you better have the car all packed and your location mapped out at a moment's notice when the clouds open. Okay, so maybe it's not that drastic and with Seattle's dozens of parks, you have lots of choices on where to take your picnic basket, but if you are so inclined, here are some of the best:
Greenlake Park
7201 E Greenlake Dr. N.
Seattle, WA 98115
http://www.seattle.gov/parks/find/parks/green-lake-park
Greenlake not only offers one of the best places to spread out a picnic blanket, but it can also serve as your dangling carrot as a reward after you run or bike abound the three-mile long paved path around the lake. On hot summer day, little ones will enjoy splashing in the wading pool while older kids brave the some-what chilly water in the lake's swimming area. The park features lots of grassy areas and large trees that offer a cool shade as well as plenty of picnic benches as well. The park is also close to coffee and ice cream shops if the need arises.
Alki Beach
1100 Alki Ave. SW
Seattle, WA 98116
http://www.seattle.gov/parks/find/parks/alki-beach-park
This park is also known as a favorite spot for runners and bikers, but it also offers plenty of secluded picnics spots along the long, winding paved paths that travel around the park that spans from Elliott Bay Beach at Alki Point to Duwamish Head. You can't beat the views of Puget Sound and the Olympic Mountains too.
Waterfall Garden
219 2nd Ave. S.
Seattle, WA 98104
http://www.pioneersquare.org/experiences/waterfall-garden-park
This hidden gem can be found on the corner of 2nd Avenue and Main Street. While not a huge park and doesn't feature a playground for children, it does feature a 22-foot tall man-made waterfall in a secluded and romantic setting complete with bistro tables. Surprise your spouse and score some points with a day of downtown shopping, and then bring out the picnic basket from the trunk.
Richmond Beach Saltwater Park

2021 NW 190th St.
Shoreline, WA
While this park has a somewhat notorious reputation for being one of Shoreline's more windier locations, it actually works in your favorite during the really hot days in late summer. Here you'll find sand dunes, saltwater, sunshine and a cool breeze on the other side of a pedestrian bridge. It is also known for being a great location to watch kiteboarders doing their tricks on the water.
Forest Park
802 E Mukilteo Blvd
Everett, WA 98203
Located up north of Seattle is Forest Park which is one of Everett's finest parks with big grassy field, fantastic playgrounds for children of all ages, a splash park, a baseball diamond, easy walking trails in the woods, tennis courts, picnic tables and more. Free live music is performed here often during the summer months and a free large petting zoo is open as well. It is also home to a large indoor swimming center so you can literally make a day of it.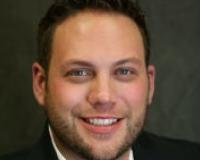 Author:
Ky DeWald
Phone:
206-409-3570
Dated:
May 23rd 2017
Views:
319
About Ky: With a decade of experience, Ky's background in mortgage, finance, project management, negotiation...