On The Waterfront
Seattle's waterfront has been, practically ever since the city's founding, a problematic issue. Originally, the long, flat crescent of Elliott Bay was seen simply as a place for maritime traffic to go in and out and deliver the goods that drove the town's early growth. But, as Seattle became a settled and emerging city, the inevitable forces of preservation and gentility came to bear upon the rough 'n' tumble life style of Early Seattle, as families and rich business owners clamored to claim some of that lucrative expanse of moorage as access for pleasure vessels, sightseers, tourists, and cruise ships. Gradually, the cargo ships were shifted both north and south of downtown, into the northern inlet of Interbay and south to what is now known as Harbor Island.
But, as often happens, geography reared its knotty head. Without real, land-bound buildings to worry about, downtown Seattle worked just fine as anchorage. The part now known as Pioneer Square was, in fact, under fifteen feet of water. The land north of Pioneer Square saw steep hillsides. So, eventually, an idea evolved that was, at first, called "The Mad Plan": build a huge platform over the water front, put up a seawall, and reclaim waterfront by literally putting it on stilts. That is what Seattle's Pioneer Square is today: a huge platform, built over top of an older part of the city that was hastily erected behind that original seawall. The area under the Square is called "Seattle's Underground" a highly ironic term, considering that not one square inch of the Underground is actually under the ground. Tour groups pass through what amounts to the former basement of Seattle daily, nearly a million tourists a year, to see ancient offices and shops and saloons and even brothels, all preserved very much as they were when the city ran everybody out to open Pioneer Square. Much of the commercial traffic because of space considerations, moved just north of the square, into a series of piers, all of which sported large warehouses that were later converted to businesses like Ivar's Acres of Clams, The Olde Curiosity Shop, The Seattle Aquarium, the Washington State Ferry Terminal, and even a cleared pier which became a popular local music venue. There is now even a massive Ferris wheel on one of the old piers, inspired by London's "The Great Eye".
More importantly, perhaps, is that now that over 95% of all water commerce coming into Seattle is done on Harbor Island, the downtown waterfront is being reclaimed from a crumbling viaduct that carries WA State Route 99's millions of cars and truck per year. A tunnel project, similar to the one that reclaimed water-saturated harbor land in Boston, is now underway, its centerpiece a mammoth boring machine called "Big Bertha", that is chewing its was beneath the existing waterfront at a few feet a month, building the hole that will become a tunnel through which those cars and trucks can skirt Seattle faster and easier than has ever been possible. When it's finished, the Seattle Waterfront Tunnel will be topped off by pedestrian parks and new housing and retail shops and vast open spaces where all of the Seattle area's citizens can come and enjoy the magnificent vistas of Puget Sound, unobstructed.
"Waterfront", in Seattle, is poised, within the next ten years, to mean something altogether different from what we have ever known before: a place where people go to see, eat, and dream together, rather than just drive quickly over.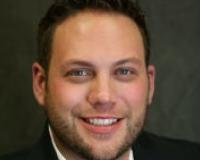 Author:
Ky DeWald
Phone:
206-409-3570
Dated:
September 26th 2016
Views:
152
About Ky: With a decade of experience, Ky's background in mortgage, finance, project management, negotiation...