On Display
Seattle is a city that has always taken pride in it's overwhelming support for the Arts and Education and as a result, we have an extensive array of world class Museums showcasing some of the best in Science and Art as well as a few with a very Seattle vibe. While the weather outside might not be ideal, you can still take a few hours to refresh your mind and have a bit of fun learning a thing or two in the process. Here are some of the best.
MoPOP: Formerly known as The Experience Music Project, this museum recently rebranded itself as The Museum of Pop Culture. Located on 5th ave in the shadow of the Space Needle, the architecture alone has been a major topic of debate. Known for a constant array of cutting edge exhibits, you can spend hours looking at antique guitars or even recording a demo in one of the many interactive areas . Be sure to check out the Star Trek exhibit before it closes on March 5th.
SAM: The Seattle Art museum, located only blocks away from Pikes Market in the middle of downtown is one of the most beloved in the city for bringing together a wide range of both classical and contemporary works as well as bringing attention to lesser known Artists. If you're looking for something to do on the first thursday of the month, the museum offers free general admission and half off special exhibits http://www.seattleartmuseum.org/
Asian Art Museum: Located in Volunteer Park in the Capitol hill neighborhood, this museum is a celebration of the tremendous influence this community has had in shaping the city. While it is one of the smaller museums, it is well worth the trip see the art of this many cultures under one roof.
Pacific Science Center : Located in the City center only blocks away from MoPop and the Space Needle, the Pacific Science Center is very hands on and entertaining for both kids as well as adults. It's very easy to spend a full day in
here so plan accordingly so you don't have to rush and miss anything. Also, make sure you check out one of the many shows featured in the planetarium.
https://www.pacificsciencecenter.org/
Chihuly glass garden . This is one of the hidden treasures that truly exceeds expectations and is pure eye candy. This museum is home to the work of world renowned Glass Artist and lifelong Washington resident Dale Chihuly. Make sure that you go on a sunny day since the museum features several outdoor gardens.
https://www.chihulygardenandglass.com/
MOHAI: The Museum of History and Industry located in South lake union pays homage to the blue collar history of the city as well as many other interesting exhibits. Currently featuring "Edible City", this is must see for all foodies as it explores the history of Seattle's food scene from the first oyster midden's to the current restaurant culture. http://www.mohai.org/
With choices such as these, the weather is no excuse for staying home all the time. Get out the house and expand your mind and have some fun while seeing art that you can only see here in Seattle. Have fun and stay dry and warm.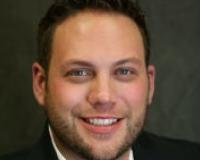 Author:
Ky DeWald
Phone:
206-409-3570
Dated:
January 23rd 2017
Views:
466
About Ky: With a decade of experience, Ky's background in mortgage, finance, project management, negotiation...