Oldies But Goodies In Seattle
Being the oldest doesn't always mean being the best, but when it comes to some of the oldest businesses in Seattle, they must be doing something right to keep the lights on all these years. To coin a phrase, these guys take a lickn' and keep on tickn'.
Seattle's Oldest Building: The Ward House
520 E. Denny Way
Seattle, WA 98122
The oldest building in Seattle is not home to a church, school or office. It's a house. While nobody can confirm just how old the Ward House is, many believe that the structure was built in 1882, but in different location. While currently standing on Capitol Hill, The Ward House could originally be found on Boren Avenue between the streets of Union and Pike. It would probably still be there if the Washington State Convention and Trade Center wasn't built.
Seattle's Oldest Bar: Jules Maes Saloon
5919 Airport Way S.
Seattle, WA 98108
(206) 957-7766
julesmaes.com
Location Georgetown, the Jules Maes Saloon first opened its doors in 1888 to a clientele that consisted mostly of mariners and lumberjacks. Although the building itself has seen better days, the place is still kicking with live music and serving up some unusual tavern food like rabbit-stuffed ravioli as well as pork and tiger wings.
Seattle's Oldest Hotel: The Mayflower Park Hotel
405 Olive Way
Seattle, WA 98101
(800) 678 8946
http://www.historichotels.org/hotels-resorts/mayflower-park-hotel/history.php
The Mayflower Park Hotel has the distinction of being the oldest continuously run hotel in downtown Seattle. The 240-room hotel opened for the first time in 1927 under the name The Bergonian. Birney and Marie Dempsey purchased the hotel and renamed it in 1974 and went through a major remodel in 1988. Inside, you'll find a five-tier crystal chandelier (from the Olympic Hotel) and 200-year-old grandfather clock.
The Oldest Performing Theatre: The Moore Theatre
1932 2nd Ave.
Seattle, WA 98101
(206) 682-1414
http://www.stgpresents.org/moore/
Built in 1907, The Moore is Seattle's oldest operating acting theatre. In 2013, the theatre went through an impressive overhaul/remodel which included upgrading the 1800 seats, painting the theatre and lobby, better heating and better curtain system. Today, some of Seattle's biggest shows continue to play on that stage.
Seattle's Oldest Movie Theatre: The Grand Illusion Cinema
1403 NE 5oth St.
Seattle, WA 98105
(206) 523-3935
http://www.grandillusioncinema.org/
Opening in 1968, The Grand Illusion Cinema is the longest-running independent cinema in the city which was originally a dentist office. It was Seattle's first arthouse showing foreign and revival films. In 1997, the cinema was saved from closure from the Northwest Film Forum. Today, it still shows hundreds of classic films, rarities and independent films.
Seattle's Oldest Restaurant: Merchant's Café
109 Yesler Way
Seattle, WA 98104
(206) 467-5070
http://merchantscafeandsaloon.com/
The Merchant's Café opened for the first time in 1890 and has been in continuous operation ever since. Today, they are dedicated to purchase their wines, produce and other organic food from local purveyors whenever possible.
Seattle's…America's Oldest Comic Book Shop: Golden Age Collectibles
1501 Pike Place, #401 Lower Level
Seattle, WA 98101
(206) 622-9799
http://www.goldenagecollectables.com/
Located in the Pike Place Market and refusing to grow up since 1971, Golden Age Collectibles carries comics and manga, toys and games, pictures of your favorite stars and scripts from their movies, replica props, Bobbleheads and more. They are only seven days a week.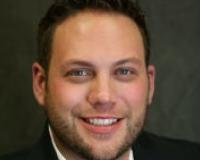 Author:
Ky DeWald
Phone:
206-409-3570
Dated:
April 11th 2017
Views:
476
About Ky: With a decade of experience, Ky's background in mortgage, finance, project management, negotiation...