Odd And Loving It
Quick: what do you know about Seattle?
If you're like most Americans, most of what you think of when somebody mentions The Emerald City is a little…well, off-center. Yes, by golly, we in Seattle are a bit different and we like it that way. TV shows like "Portlandia" hammer home the fact that the Northwest, in general, is the most "interesting" part of America but those who know both cities find a lot more upfront eccentricity on the Washington end of the scale. Seattle is crammed with things, people, and places you just won't find in most US cities. What did you think of, back there when you started reading? Fish-tossing? Absolutely true; happens seven days a week at Pike Place Fish, smack in the middle of Pike Place Market…one of the few American shopping centers that features a magic shop, a reptile zoo(!), a wine tasting center, a place that sells artisan vinegars(?)(!), several spice shops, a piroshky stand, a Mexican market, a medical clinic, an Irish pub, a tattoo parlor, five bakeries, and a full-scale brewery, all in the same block! And that's just scratching the surface. Extend that to four blocks and you find a French café that could be plopped down in any Parisian arrondissment and raise nary an eyebrow. You find a club featuring chorus girls and cabaret, a jazz club, Nordstrom's, Macy's, Betsey Johnson, Morton's Steakhouse, two fortune tellers, a kilt shop, three antiquarian bookstores, The Gap, H&M, American Eagle Outfitters, Eddie Bauer, J Crew, and a twelve screen multiplex theater…all within a quarter mile of what are arguably two of America's most eccentric buildings, The Experience Music Project and the Seattle Public Library, a cubist fantasy designed by noted Dutch architect, Rem Koolhaas.
Within a half mile you'll find an entire city neighborhood built on a raised platform – Pioneer Square. This old city center of Seattle that would now be completely under water, if not for a huge seawall and streets actually paved on a vast series of concrete blocks. Seattle Underground Tours will take you on an uber-spooky walking exploration of Seattle's early, shady history that included over a dozen working brothels, sailor's taverns, barber shops, mercantile stores, and office spaces preserved just as the occupants left them. Back up top, you can visit an actual full-scale waterfall, originally built by the founder of UPS as a break space for his drivers and staff. "Waterfall Park" has become a wonderful oasis within the urban hustle of Seattle, with tables under heavy foliage and that wonderful white noise of swift water to introduce some peace into your day.
To the north, you'll find Pioneer Square's doppleganger: Belltown, a portion of Seattle upper downtown core that was built by removing a huge hill, as part of a larger project called the Denny Regrade. In all, over sixty million tons of earth were dug up, trucked out, and relocated, in a long, L-shaped arc that created today's Belltown, much of the downtown core space, and the huge valley between First Hill and Beacon Hill. Fill from those regrades was used to build what is today's Seattle waterfront, with the Route 99 overpass and Alaskan Way both built atop dirt that used to be elsewhere. And this was all done within the first decade of the 20th Century, a time when earthmoving on this scale was comparable to the task of building the pyramids.
Add in the Washington State Ferries, which carry commuters and tourists daily from Bremerton and Bainbridge Island and back; The Victoria Clipper, which operates cruises to Victoria, BC, and the San Juan Islands; the nearby (as in about a mile and a half) Ballard Marina, which is home port for the ships seen on the Discover Channel's mega-hit, "Deadliest Catch"; and, of course, the nation's quirkiest national monument, The Space Needle, and Seattle is revealed as a place which has always reinvented itself and still does, almost daily. It's a place in which the definition of "normal" is a bit hazy but always interesting, fun, and harmless in its realization and where small adventures are literally everywhere you what to look. Seattle is America's most diverse and imaginative city and, for those who enjoy that spice of eccentricity in their lives, it's one of the world's most vital and engrossing places to settle in, relax, and discover your wild side.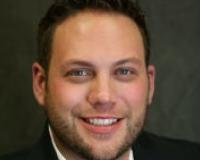 Author:
Ky DeWald
Phone:
206-409-3570
Dated:
March 14th 2016
Views:
417
About Ky: With a decade of experience, Ky's background in mortgage, finance, project management, negotiation...