My Oh My
Here in 2016, everybody knows something about the Seattle Seahawks. They're either the Bad Boys you love to hate, or, for millions of us in the Northwest, they're that point of pride, that Championship team, that we've only had one other time in our history, with the '79 NBA Champion Sonics.
But what you may not know is that, if you're a baseball fan, Seattle has been in a long, sad dry spell that started in 2003, just two years after the M's tied a 100 year old record with 116 regular season wins and a brand new sensation who went by one name: Ichiro. The Seahawks appeal so strongly to Seattle's blue-collar roots: a tough, take-no-prisoners bunch who'll hit you and then race past you, laughing as they wave goodbye. But the Mariners are Seattle's Heart. That heroic, poignant playoff run in 1995 cemented them in the hearts of this region's fans for its sheer impossibility and the fact that, as the team was coming from eleven games back just a month earlier to tie the California Angels and force a one-game playoff, the old Mariners ownership was trying mightily to sell the team and move it to Florida. A desperation stadium-financing bill was making its way through the state legislature as the M's were winning that one-game play-in and passed by the slimmest of margins. It was a perfect confluence of improbabilities that all worked out, saved the team, and it was all narrated by one of the greatest voices to ever call a MLB game, Dave Niehuas.
It's impossible to describe what Niehaus meant to us, here in the Northwest, just as it's beyond possible to describe what his very sudden death in 2010 did to everyone in Mariner Nation. We lost our Voice, our Center, our Heart…and, almost six years later, it still hurts not to hear his voice on the broadcasts, not to listen to those stories of Baseball Past and those one-of-a-kind calls, like: "Get out the rye bread and the mustard, Grandma, it's GRAND SALAMI TIME!"
There is little in life that is more perfect, more evocative, more purely, poignantly American than a day at a great major league baseball field, with thousands of fans like you forming a real community of shared passions, all centered on that expanse of brilliant green and those perfect white lines. SafeCo Field is one of the majors' great parks and a slow stroll around that 360-degree concourse, hearing the crowd noise, smelling the hot dogs and the signature Grounder's Garlic Fries, and breathing in the faint but persistent aromas of history and excitement coming together…well, let's just observe that, after 15 years of disappointment, the 2016 Seattle Mariners have suddenly become one of baseball's hottest teams. An excitement and exhilaration too long missing from SafeCo is back, in a huge way, and it's very much a part of the nature of this city to welcome all newcomers with open arms. Our bandwagon is roomy enough for everyone and your team's colors are always welcome…well, maybe less for the Yankees but we'll still treat you right.
For those of us who have been here a while and have come to love the place, the Seahawks' stadium is the Crucible, the place where fire and passion and thunder reign. But SafeCo Field, the Mariners, that long, lovely expanse of green…that is the Soul of this city, a place where we go to shout and cheer and celebrate…and, on one grey and chilly morning in late November of 2010, to mourn. It's a house that contains the ghosts of Griffey and Martinez and Buhner…and Niehaus…and the explosions that are Nelson Cruz and Robinson Cano and Felix Hernandez…and you, new Seattleite, are always welcome.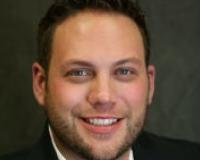 Author:
Ky DeWald
Phone:
206-409-3570
Dated:
June 2nd 2016
Views:
449
About Ky: With a decade of experience, Ky's background in mortgage, finance, project management, negotiation...